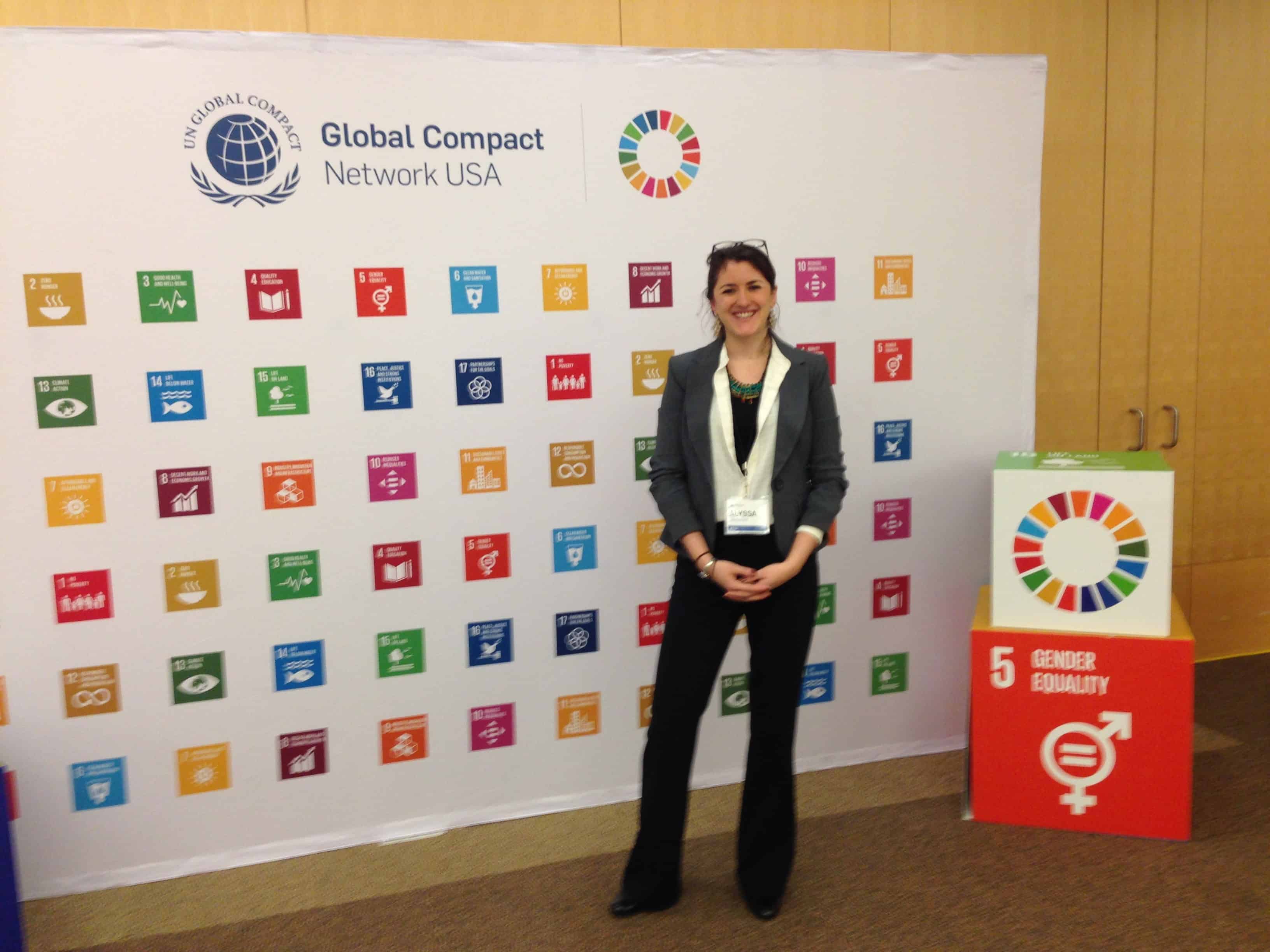 ME&A's Alyssa Dinsmore Attends UN Global Compact Regional Meetup on Gender Equality
Alyssa Dinsmore of the ME&A headquarters office in Bethesda, Md., joined corporate responsibility leaders and United Nations representatives in San Francisco, Calif., last week to learn about the many ways in which business can take action on Sustainable Development Goal (SDG) 5 to promote gender equality in the workplace, marketplace, and community.
Gender equality is a fundamental human right integral to achieving the UN SDGs. Yet despite progress, women and girls around the world do not fully experience equal rights and their potential as economic, social, and sustainable development change-agents remains untapped.
To find ways to focus corporate leadership more on gender equity, the UN Global Compact Network USA Regional Meetup on Friday, Dec. 7, 2018, featured a discussion on "Women in the Workplace" presenting qualitative and quantitative results from an evaluation of companies performed by McKinsey & Company as well as a panel discussion on "MeToo and the Future of Work" with panelists from UN Women, SAP, Arm, ValueAct Capital, and Bayer U.S.
ME&A also participated in a workshop on the Women's Empowerment Principles Gender Gap Analysis Tool (WEPs Tool), a publicly available tool on the Global Compact website businesses can use to self-assess on gender equality within their own companies.
ME&A, a participant in the UN Global Compact since August 2018, is proud to commit to high standards and even higher goals in principles on human rights, labor, environment, and anti-corruption.