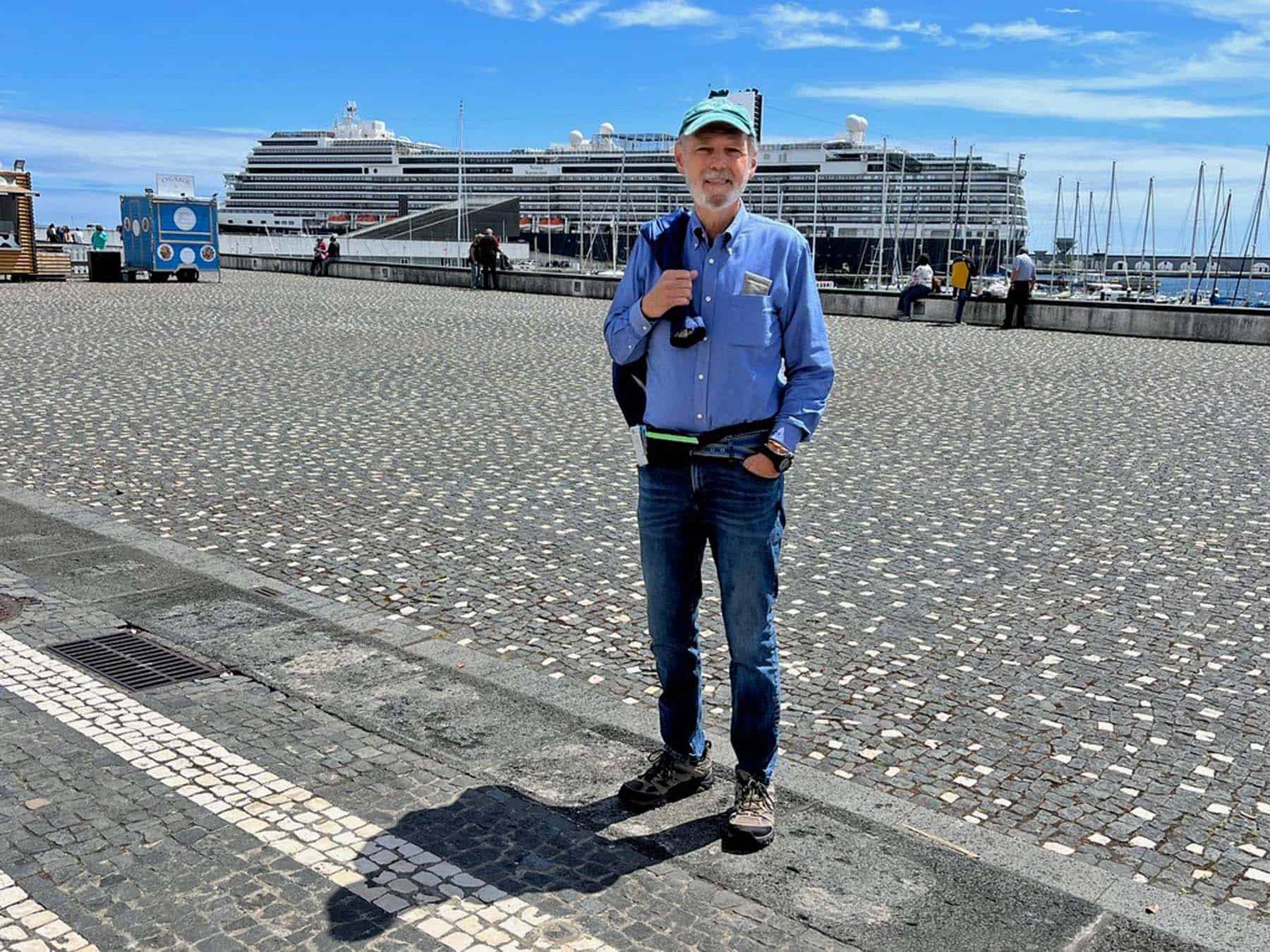 ME&A's Senior Director for Communications Turns in His Camera and Quill
After more than 60 years in international communications starting in college, ME&A's senior director for communications recently decided it was time to retire fully and change life priorities.
"My life has been filled with traveling for work. Mary and I have been traveling for work and pleasure our whole lives starting with our honeymoon hopping up the east coast of South America," Larry says after retiring on March 31, 2023, just short of his 80th birthday. "We are looking forward to going on more cruises and more travel with no pre-determined end-date to go back to work."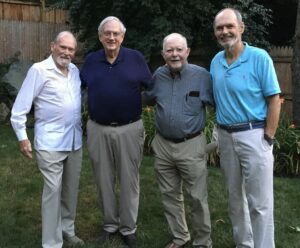 Larry joined ME&A part-time in 2011 to direct ME&A's communications and marketing activities as well as contribute to evaluations of U.S. Department of State media freedom programs in Azerbaijan, Belarus, Georgia, and Russia. He started ME&A's social media presence from scratch, contributed to senior business development strategies, built teams to redesign the company's website and marketing materials, and represented the company at job fairs and networking events.
"The last 12 years with ME&A have been a remarkable opportunity to work with a group of highly talented and dedicated professionals who are committed every day to improving the human condition worldwide," he says.
Larry emphasizes he has been lucky in that every single job he ever had was rewarding, stimulating, and allowed him to meet some extraordinary people who helped him or he was able to help along the way. Thomas C. England, ME&A's chief for strategy and innovation and former president and CEO, was one of those special individuals, he says.
"I've known Tom since 1968. We have a long history together. The early days of my career in Washington began with Tom and the final days of my career have been with Tom and Teresita," Larry says. "They remained great friends in between and formed bookends for my professional life."
Tom and Larry started working together in 1968 at the U.S. Information Agency (USIA) when Larry joined as a producer/director after serving as an advisor to the South Vietnamese Armed Forces in psychological operations as a first lieutenant in the U.S. Army. Tom had just completed his Master of Public Administration from the State University of New York at Albany and had joined USIA as a management intern. Both of them came from upstate New York, and the two quickly became good friends. Larry would go on to the U.S. Department of the Treasury and the U.S.-Saudi Arabian Joint Commission on Economic Cooperation in Riyadh, Saudi Arabia, while Tom would become a principal at the National Center for Municipal Development, an affiliate of the U.S. Conference of Mayors and National League of Cities.
The two kept in contact over the years, including when both started working in international development in the 1980s. When Larry was looking for new opportunities after semi-retiring in 2011, ME&A came calling.
"It proved so rewarding and fulfilling working with Tom, Teresita, and the rest of the ME&A team," Larry says, "that it was a difficult decision to finally and fully retire as my 80th birthday approached. But it just seemed the right time to do it."
Tom expresses a similar sentiment. "Ever since we met in our early professional life, Larry has been a dear friend," he said. "He has achieved the highest level of insightfulness and professionalism in media and along the way has made an indelible contribution to our firm."