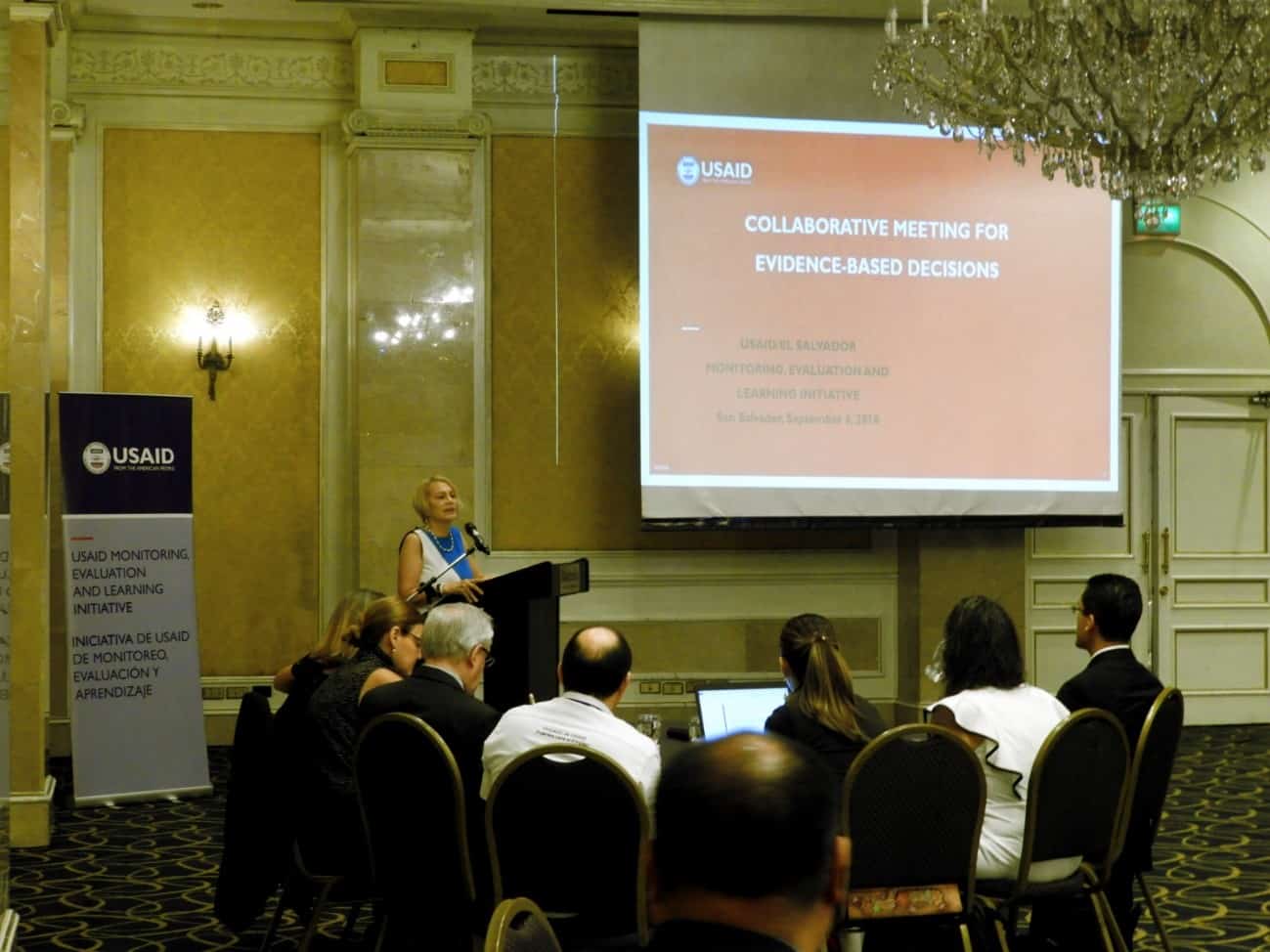 ME&L El Salvador Gathers USAID Implementing Partners to Share Lessons Learned
To identify synergies and exchange lessons learned for improving the effectiveness, sustainability, and impact of USAID programs in El Salvador, the Monitoring, Evaluation, and Learning (ME&L El Salvador) initiative recently held a learning and collaboration meeting with USAID implementing partners (IPs).
International consultant Therese Coen presented results and lessons learned from USAID evaluations and studies at the Sept. 6, 2018, event framed around evidence-based decisions within several sectors:
Youth employment
Business and gender
Education
Citizen security
Youth and prevention of crime and violence
Many of the 37 representatives from 28 implementing partners were chiefs of party (COPs). Eric Raymond, representative of the USAID Regional Programs Office, took advantage of the presence of so many COPs and key IP staff members to obtain input for the next Country Development Cooperation Strategy (CDCS). During his consultative session, attendees shared the main challenges and obstacles they face on a daily basis regarding the most critical development interventions and what actions USAID can take to mitigate these constraints.
ME&A currently implements the five-year ME&L El Salvador project for the USAID Mission in El Salvador under the Policy, Planning and Learning-Learning, Evaluation and Research (PPL-LER) IDIQ Contract to provide evaluation, monitoring, and assessment services for USAID Missions and Offices worldwide.