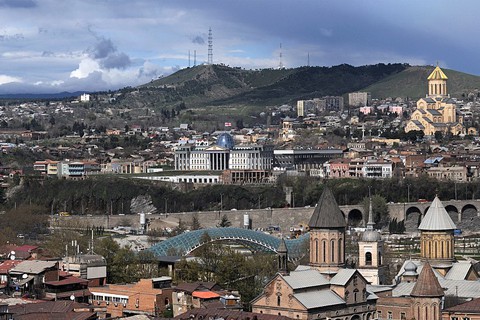 Mid-Term Performance Evaluation of the USAID/Georgia Power and Gas Infrastructure Project (PGIP) (2013)
In July, 2013, ME&A led a team to provide the USAID Mission in Tbilisi with a mid-term performance evaluation of the USAID funded Power and Gas Infrastructure Project (PGIP) in Georgia.
PGIP's goal was to promote energy security through greater access to electricity and natural gas supplies for households and businesses in Western Georgia, promote the development of the Poti Free Industrial Zone (FIZ) on the Black Sea, and secure power exports through reliable transmission infrastructure improvements domestically.
The results of this evaluation will be used to evaluate the PGIP's progress and provide lessons learned for other USAID missions in designing and implementing current and future programs in energy infrastructure construction and oversight services.
The evaluation is being conducted under the Caucasus Mission Evaluation IQC which was awarded to ME&A earlier in 2013. Since 2010, ME&A has conducted more than 70 evaluations for USAID and the U.S. Department of State in more than 30 countries worldwide.