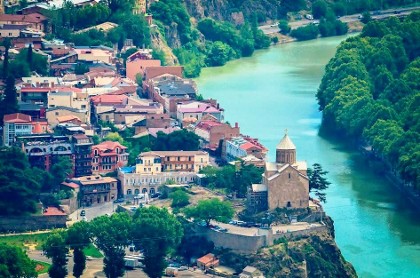 Mid-Term Performance Evaluation of USAID/Advancing National Integration (ANI) Project in Georgia (2013) in Georgia
An ME&A team conducted the mid-term performance evaluation of USAID's Advancing National Integration (ANI) Project in Georgia. The team traveled to Georgia from November 15 to December 7, 2013.
ANI was designed to strengthen civic integration in Georgia, particularly among ethnic minorities. This multi-dimensional activity is intended to play a strategically important role in strengthening this process by influencing behaviors, attitudes, and issues through different activities. ANI's main objectives are – to develop civic integration among young people across Georgia through practice and participation across ethnic and geographic boundaries; to Increase public awareness and education on diversity through the media; and to support mechanisms for interaction between the government and ethnic minorities.
The purpose of this mid-term performance evaluation was to determine the effectiveness of the activity to date and to provide recommendations on corrective actions and new directions for the remaining years of the project and beyond.
The ANI evaluation was conducted under the Caucasus Mission Evaluation IQC which was awarded to ME&A in 2013. Since 2010, ME&A has conducted more than 40 evaluations for USAID and the U.S. Department of State in more than 25 countries worldwide.