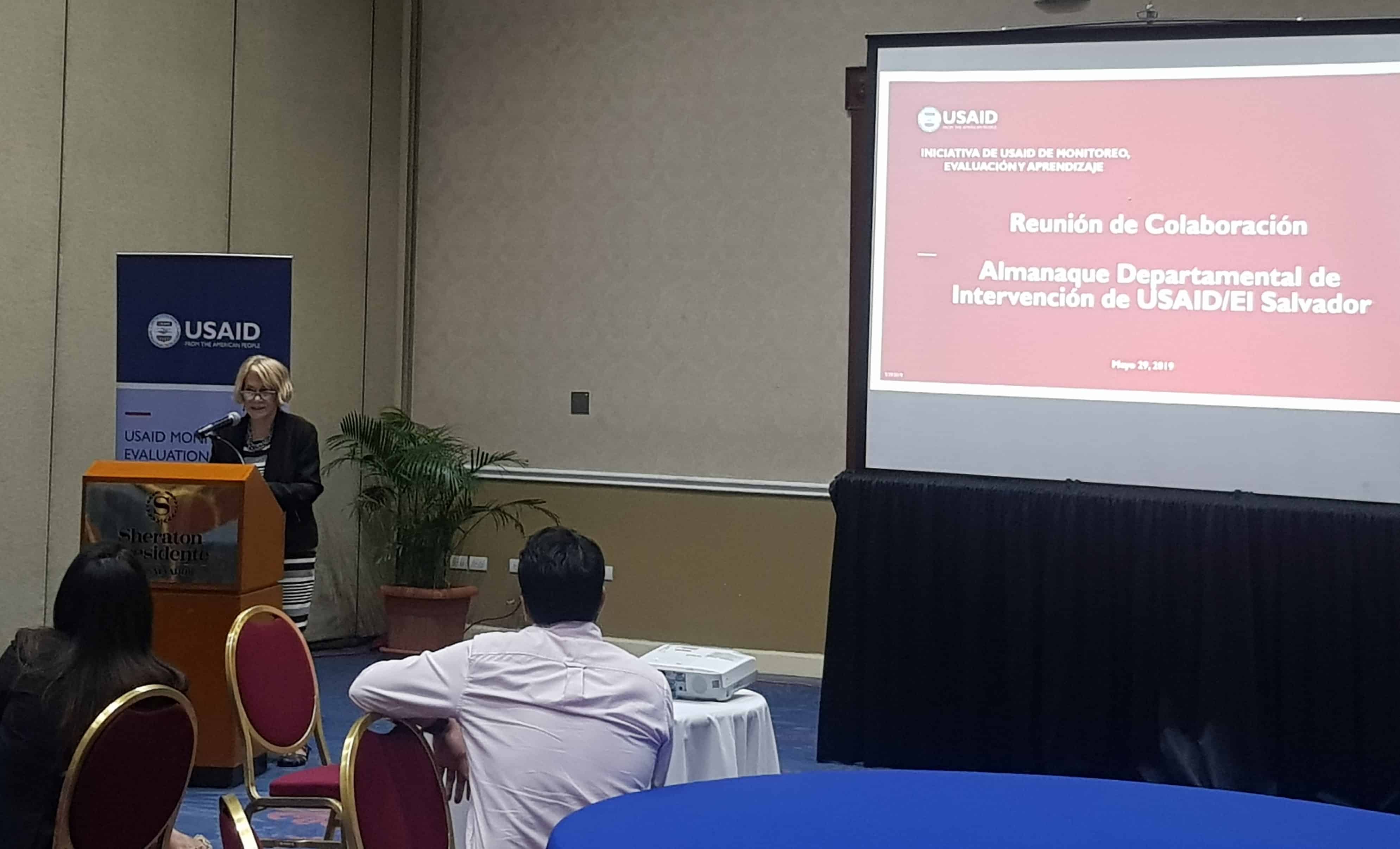 Monitoring, Evaluation, and Learning Initiative to Develop Nationwide Almanac for USAID/El Salvador
The USAID/El Salvador Monitoring, Evaluation, and Learning (ME&L El Salvador) initiative is currently developing an Almanac for the USAID Mission in El Salvador that includes both socioeconomic characteristics of the nation's 14 Departments as well as data on all 29 USAID projects operating in country.
USAID/El Salvador and its implementing partners (IPs) will use the Almanac to identify opportunities for collaboration and to inform senior USAID managers and the U.S. Ambassador of the IPs' work.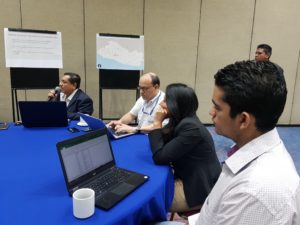 To obtain the assistance and collaboration of the USAID IPs, the ME&L El Salvador team met with 23 representatives of 17 IPs on Wednesday, May 29. Chief of Party Dr. Randal Thompson hosted the meeting and thanked the attendees for their participation in the development of the Almanac. Geographic Information Systems Specialist Ricardo Pérez introduced the matrix of required information that the IPs need to provide.
The Almanac will feature a map of each Department of El Salvador with municipal boundaries containing the location of USAID assistance during the years from 2016 through 2019. It will also contain brief descriptions and data of USAID interventions per Department including infographic information such as photos and numbers of beneficiaries. The new Almanac is scheduled for completion in August 2019.
ME&A currently implements the five-year ME&L El Salvador initiative under the Policy, Planning and Learning-Learning, Evaluation and Research (PPL-LER) IDIQ Contract to provide evaluation, monitoring and assessment services for USAID Missions and Offices worldwide.