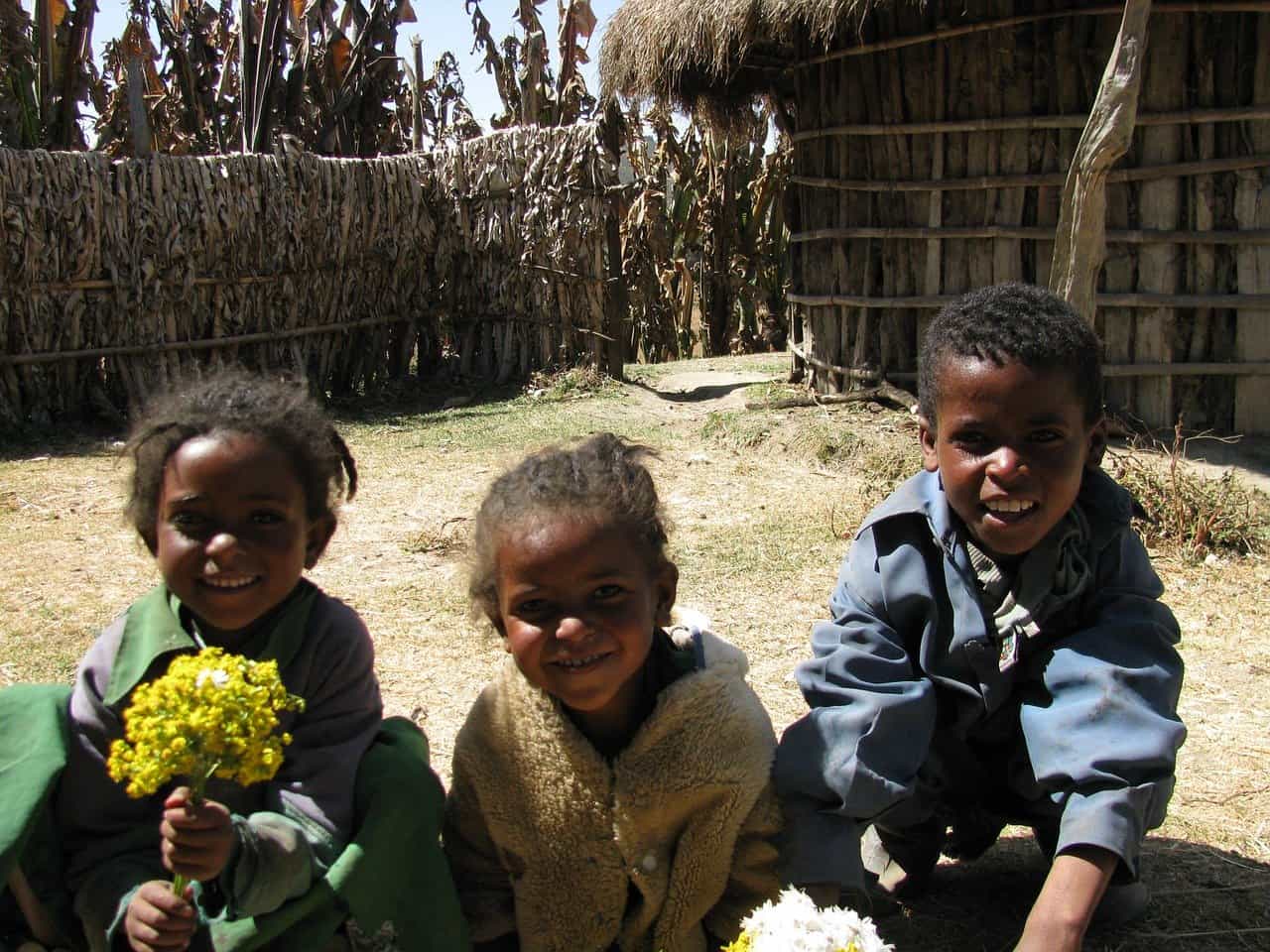 PEEL Team Evaluates Flagship Feed the Future Nutrition Activity in Ethiopia
ME&A is applying takeaways from a recent remote performance evaluation in the Democratic Republic of Congo (DRC) to a similar effort in Ethiopia where COVID-19 and physical security-related travel restrictions require a largely remote approach.
The ME&A-led Feed the Future Global Program Evaluation for Effectiveness and Learning (PEEL) project is conducting a mid-term performance evaluation of the Feed the Future Ethiopia Growth through Nutrition Activity (GTN). GTN is USAID/Ethiopia's five-year flagship (2016-2021) multi-sector nutrition and water security, sanitation, and hygiene (WASH) project aimed at improving the nutritional status of women and young children in Ethiopia's four productive regions.
Like with the DRC remote evaluation, the PEEL evaluation team leader is managing the evaluation remotely from the United States, conducting meetings and key informant interviews virtually. A local team is conducting additional interviews in Ethiopia virtually, by phone, and in person where possible/as safe – both in terms of COVID-19 and physical security – in three of the four productive regions of Ethiopia: Amhara; Oromia; and Southern Nations, Nationalities, and People's Region (SNNP). Originally Tigray, the fourth productive region, was also to be included; however, after fighting broke out, it was eliminated from the scope of work, and no team members entered or contacted individuals and organizations in Tigray. The ME&A team is also gathering qualitative and quantitative data remotely via a computer-assisted telephone interviewing (CATI) survey of more than 1,000 GTN participants as well as an online survey for other stakeholders.
The performance evaluation's purpose is to examine what GTN has achieved through its implementation, how well it is being implemented, how it is perceived, and whether expected results are occurring or are likely to occur before the end of the activity as well as assess the management and operation of the activity and provide recommendations on how a follow on activity, or similar activities, can better achieve objectives and goals.
Save the Children leads the implementation of GTN, which was designed to achieve five Intermediate Results:
ME&A's findings will be used by USAID/Ethiopia and the GTN implementers to prioritize and strengthen the activity's implementation to improve performance over its remaining life and help USAID determine what steps to take in order to strengthen and sustain the activity's achievements through follow-on projects and activities.
PEEL supports USAID's Feed the Future Initiative through population-based surveys, performance and impact evaluations, and other evaluative studies. These services allow USAID to better understand how Feed The Future activities are being implemented, how well they are performing, and how they are perceived by beneficiaries. USAID awarded the PEEL task order to ME&A in 2016 under the Policy, Planning and Learning-Learning, Evaluation and Research (PPL-LER) Indefinite Delivery Indefinite Quantity Contract providing evaluation, monitoring, and assessment services for USAID Missions and Offices worldwide.