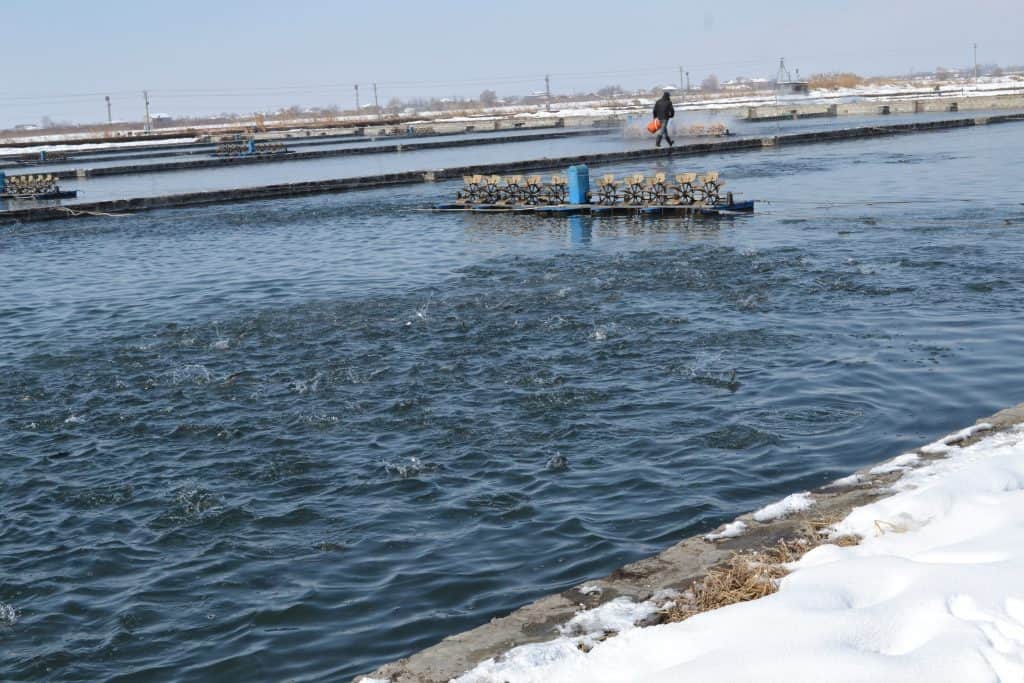 Public-Private Partnership Aids Irrigation Project in Armenia
During a recent visit to Armenia, Susan Kutor, Europe and Eurasia Country Affairs Director of USAID and other USAID officials, visited Hayanist village in the Ararat region of Armenia to observe the irrigation system rehabilitation project implemented by the USAID-funded ASPIRED project in partnership with Coca-Cola Hellenic Armenia, the UNDP-GEF Small Grants Program, and the local community. The project is aimed at achieving a more rational exploitation of the groundwater resources by utilizing innovative approaches to water use and encouraging public-private partnerships.
The outlet water from the private fishery is used to irrigate nearly 40 hectares of community land owned by the residents of Hayanist. Savings of strategic groundwater resources are estimated to be more than a million cubic meters per year.
During the visit, ME&A's ASPIRED team demonstrated the newly built pumping station at the fishery, which will pump water to the community during the irrigation season and explained the benefits and innovative nature of the project for Armenia.
ME&A currently implements the Advanced Science & Partnerships for Integrated Resource Development (ASPIRED) Project for the USAID Mission in Armenia.
Begun in September 2015, ASPIRED is designed to support sustainable water resource management and sustainable practices of water users at the core of the water-energy nexus through the use of science, technology, innovation and partnerships approaches.