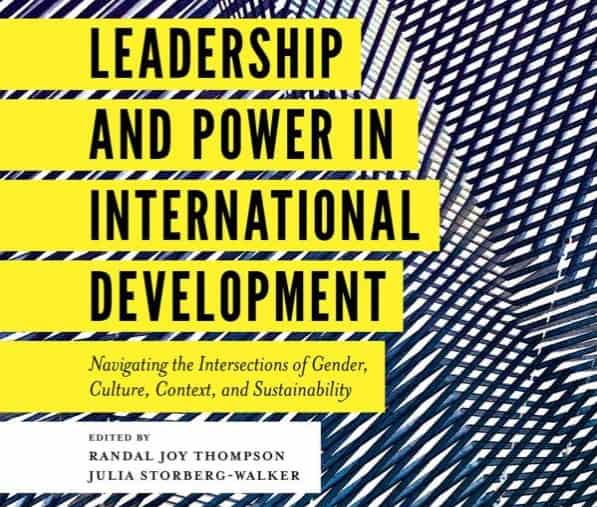 Q&As with Dr. Thompson, ME&A Chief of Party, on Her New Book on Leadership and Power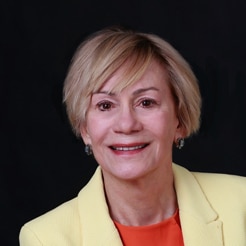 Dr. Randal Joy Thompson, ME&A's chief of party for the USAID Monitoring, Evaluation, and Learning Initiative  in El Salvador, is co-editor of a just published book about leadership and power in international development, a compilation featuring insights from 20 leaders in the field from Africa, Asia, Europe, Canada, and the United States. Kudos to Dr. Thompson for a timely book and for graciously agreeing to do the following Q&As.
What inspired you to write "Leadership and Power in International Development: Navigating the Intersections of Gender, Culture, Context, and Sustainability" and how did you select other contributors?
I was inspired to write "Leadership and Power in International Development: Navigating the Intersections of Gender, Culture, Context and Sustainability" because leading in this profession is a critical skill that has largely been left out of the leadership literature.  Global leadership literature deals only with leading in multinational corporations.  Hence, there was a gap that my co-editor, Julia Storberg-Walker, a professor at George Washington University, and I saw that needed to be filled.  Dr. Storberg-Walker and I decided to employ a scholar-practitioner approach and to ask leaders in international development to tell their leadership stories so that we could build a preliminary theory of leading in this profession.  We issued a Call for Proposals through the International Leadership Association and selected 17 stories out of 42 submitted, including stories from leaders in Africa, Europe, Asia, and North America.
What are the benefits of the strategies and lessons learned found in your book?
The stories included in the book illustrate that leaders in this profession should collaborate with stakeholders rather than dictate to them and build close working relationships prior to implementing change.  They should be culturally savvy and also culture challengers when culture is producing destructive implications.  Leaders should be self-reflective of their power and privilege and should understand how to best maneuver power relationships in countries in which they work.  Leaders need to be knowledgeable and also respect the knowledge that stakeholders have of their own country.  Authors agreed that the post-colonial stance of the patronizing external expert is no longer workable.
How have you used these strategies and lessons learned in your work for ME&A in El Salvador?
All of these lessons apply to working in El Salvador as well as in all developing countries, especially now that development assistance relies increasingly on including nationals in project teams as leaders.
What was the biggest challenge writing and compiling your book and how did you overcome it?
Editing a book with so many contributors poses challenges of selecting the most powerful stories, working with authors to edit their chapters, and putting together a book that makes logical sense and tells a meaningful story.  Then, to write the overview, determine the best structure, keep within the publisher's word limits and due dates, and develop a preliminary theory all took time and perseverance.  Luckily, the authors and co-editors formed a very collaborative team and we worked through all of these challenges together to create a book that we hope will begin a conversation about leading in this important profession.  We look forward to feedback and comments from the readers.