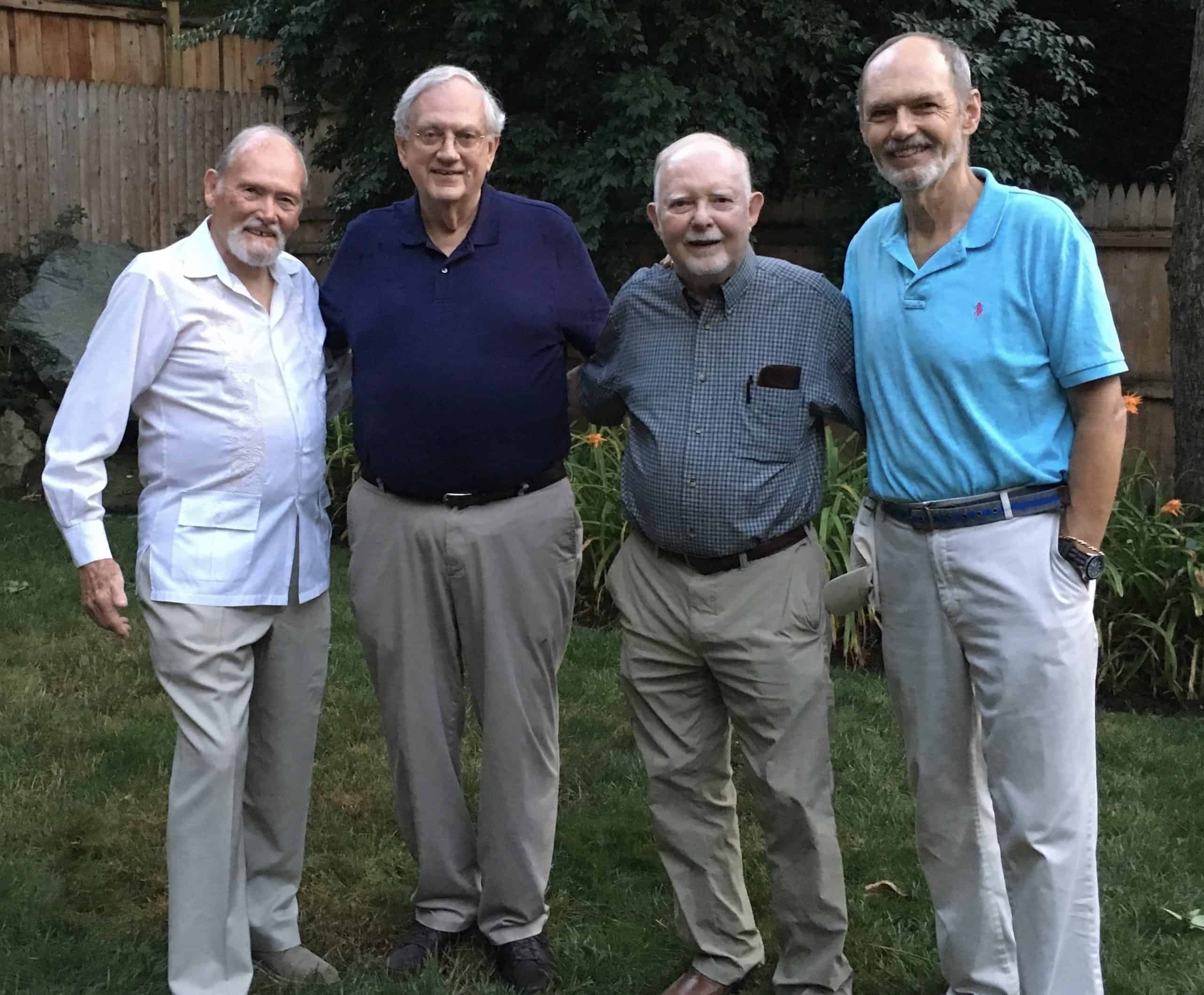 Remembering Martin T. "Marty" Ronan
Editor's Note: The featured photo above shows former U.S. Information Agency colleagues Ash Hawken, Tom England, Marty Ronan, and Larry Ott (left to right) at an ME&A reception in the recent past.
Today, we wish to remember our long-time friend and colleague, Marty Ronan, who passed away on July 30, 2020. Back when the Soviet Union was coming apart, the Berlin Wall had crumbled, and former Soviet republics like Moldova were finally achieving independence, Marty served as ME&A's Chief of Party for the USAID Moldova Public Information for Privatization Project. Standing up government agencies was an important task, but even more important was the creation of a market economy with a vibrant private sector in former Communist states. The project sought to publicize the privatization process while at the same time educating the public about private businesses and markets. In leading this complex project through difficult times, Marty made a significant contribution to both the people of Moldova and to our firm.
Marty's contributions were immediate and dramatic. As the project neared completion, the Minister of Privatization with whom we worked, Dr. Ceslav Ciobanu, commented publicly about the project:
"I would like to mention the role of USAID in the process of privatization in Moldova. In particular the role of Mendez England & Associates (ME&A), the company that assisted us, and especially its team director, Mr. Marty Ronan, a real professional who provided special TV and radio programs, special newspapers and brochures, and many other activities that assured the success of the privatization program in our Republic. I am sure that this activity was one of the most important in the privatization in our Republic."
Upon learning of Marty's passing, a former junior colleague in Moldova who worked closely with Marty, and who is now on the staff of USAID/Moldova said, "Marty has been my Life Coach, the Ambassador of Kindness, Justice, Democracy Promoter, True Patriot of the United States! We are going to miss him very much!"
Born in Chicago, Marty graduated from the University of Notre Dame in 1961, and immediately joined the newly established Peace Corps. He served in Chile in what was then "Peace Corps 1," the first class of volunteers. After his return, Marty became a television producer at the U.S. Information Agency (USIA), producing and directing documentary programs related to U.S. foreign policy. Later as a Foreign Service officer, he served in Venezuela, where he met his wife, Clemencia, who survives him. While at USIA, Marty worked with me and ME&A Communications Director Larry Ott; we have remained close friends ever since.
Teresita Perez and I will very much miss Marty and mourn his passing. He was a good friend and a great human being who devoted his life to others.
About the Author
Latest Posts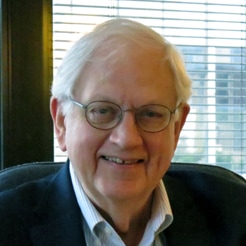 Thomas C. England, ME&A's Chief for Strategy and Innovation, has more than 40 years of experience in policy and management positions in both the public and private sector with specific expertise in international development programs. He is one of ME&A's co-founders and served as CEO and President, and as Chairman of the Board of Directors, for more than 30 years.