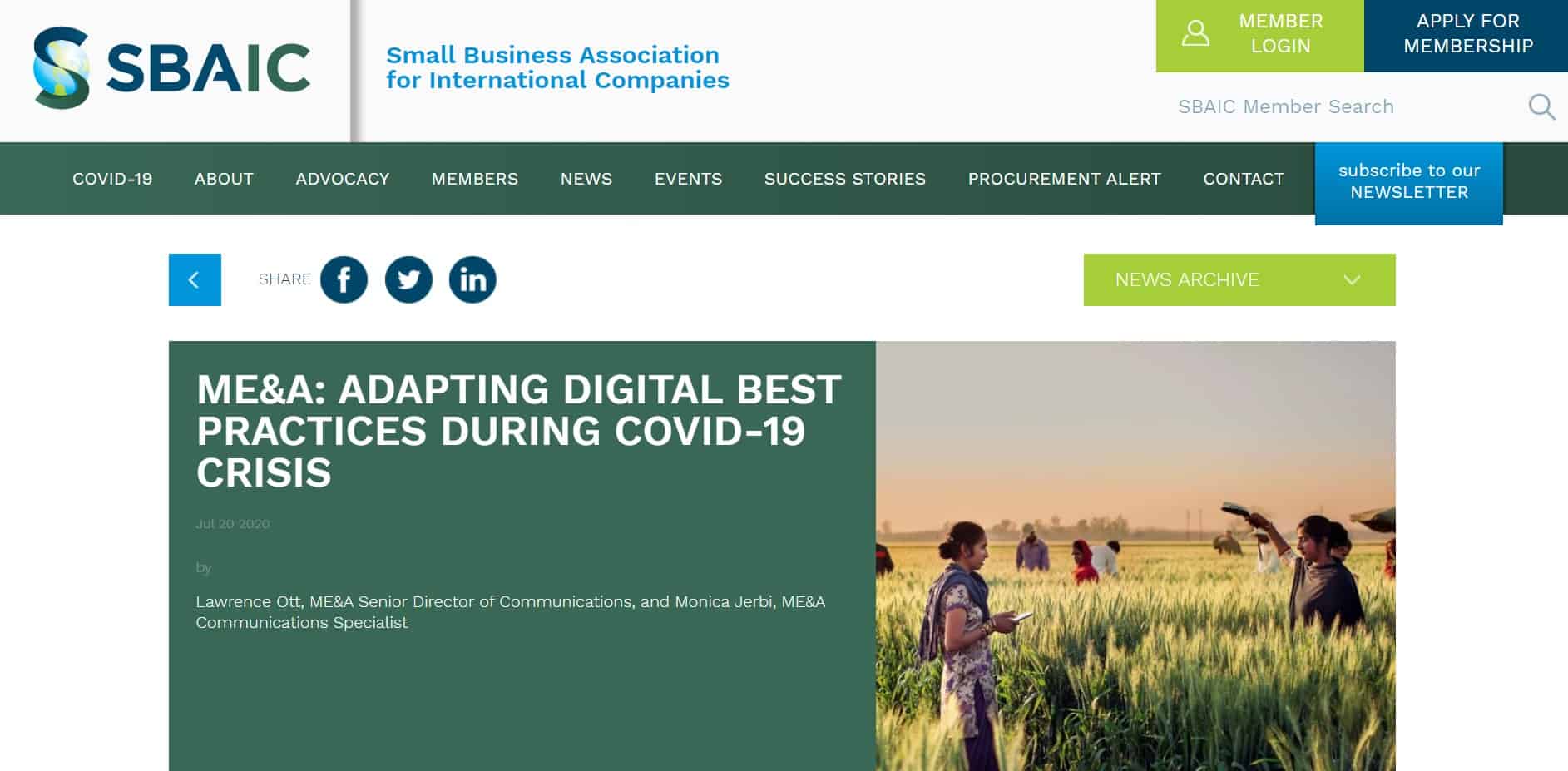 SBAIC Newsletter Highlights ME&A's Adapting of Digital Best Practices for COVID-19 Crisis
ME&A's adapting of digital best practices for operating during the COVID-19 pandemic was recently featured in the Small Business Association for International Companies (SBAIC) Newsletter.
The article includes quotes from ME&A President and CEO Thomas England on ME&A's use of these digital innovations to support the "L" in learning for USAID's response to COVID-19's devastating impacts. USAID's Bureau for Global Health recently awarded ME&A a five-year contract to provide Monitoring, Evaluation, and Learning (MEL) support for health-related projects worldwide, including combating infectious diseases, such as COVID-19.
The SBAIC article also discusses how even before COVID-19, ME&A increasingly relied on digital monitoring and data collection as a regular mode of operation for our MEL portfolio, and how these innovations lower costs and reduce the need to send experts overseas on assignment. Currently, ME&A has completed more than 150 evaluations and assessments for USAID, the U.S. Department of State, and the World Bank. 
SBAIC is a membership organization established to promote the meaningful utilization of U.S. small businesses at U.S. government agencies providing foreign assistance, such USAID; the Millennium Challenge Corporation; Overseas Private Investment Corporation; and the U.S. Departments of State, Defense, Health and Human Services, and Agriculture.