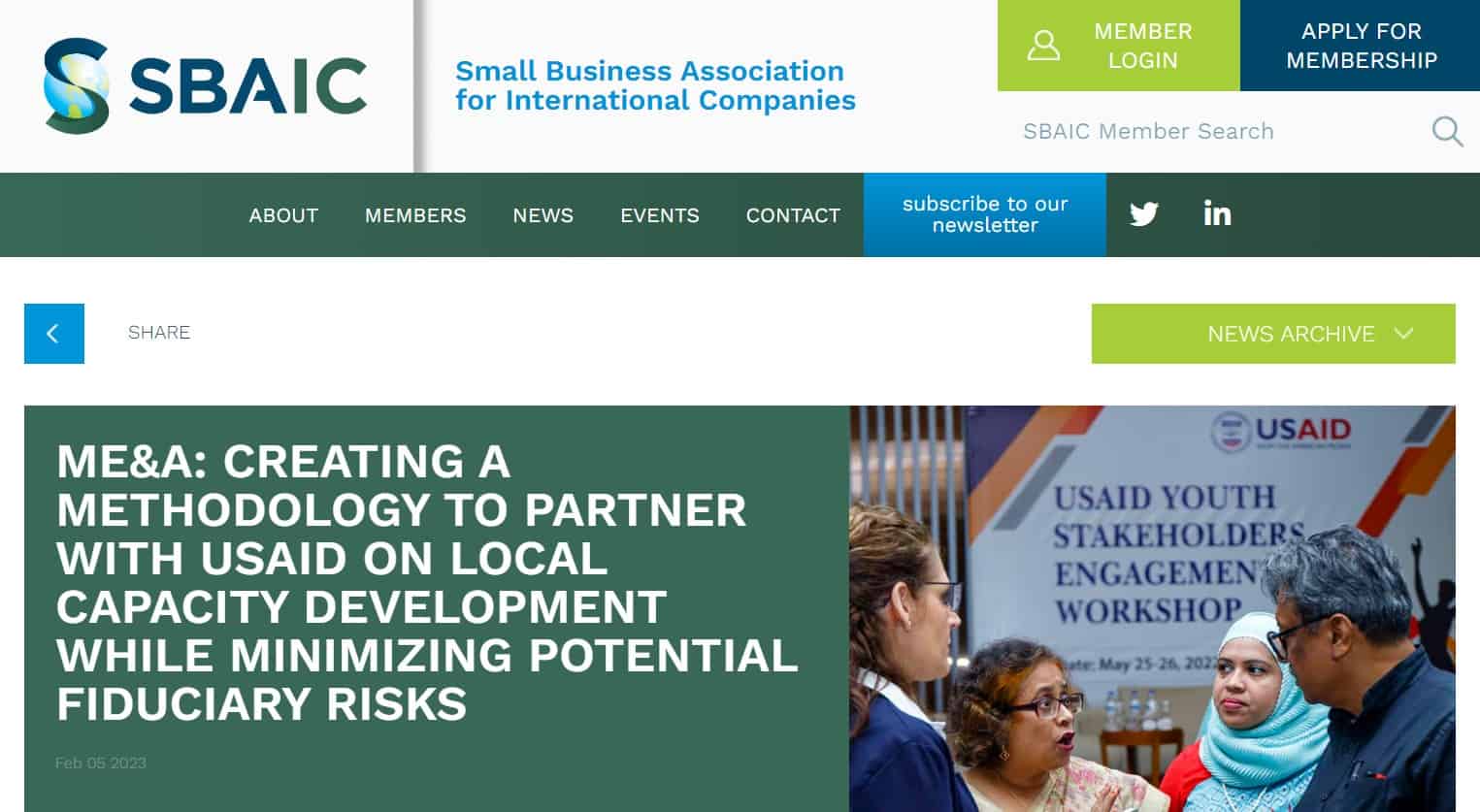 SBAIC Newsletter Highlights ME&A's Methodology for Locally Led Development
How ME&A is responding to USAID's renewed commitment to creating space for local communities to determine their own development priorities, manage development program design and implementation, and measure results was recently featured in an article in the Small Business Association for International Companies (SBAIC) newsletter and website.
The article explains how last year ME&A put together a team led by Randal Joy Thompson, Ph.D., a capacity-building expert, to develop ME&A's new Performance Improvement of Local Systems (PILS) approach. PILS uses a systems approach to break down the barriers that can thwart local communities from exercising and benefiting from their own development expertise and leadership. It was designed in eight phases using a convener.
"ME&A has been listening to local voices and leveraging local partnerships and talent for years. As USAID was developing its new Local Capacity Development Policy, our biggest challenge was adapting how we already empower local actors to deliver and sustain development results into more of a systems approach," the article quotes ME&A President and CEO Teresita Perez. "We wanted to ensure ME&A is fully prepared to respond to USAID's call for developing local capacity within local systems – beyond individual organizations in isolation – at low risk to USAID."
SBAIC is a membership organization established to promote the meaningful utilization of U.S. small businesses at U.S. government agencies providing foreign assistance, such USAID; the Millennium Challenge Corporation; Overseas Private Investment Corporation; and the U.S. Departments of State, Defense, Health and Human Services, and Agriculture.