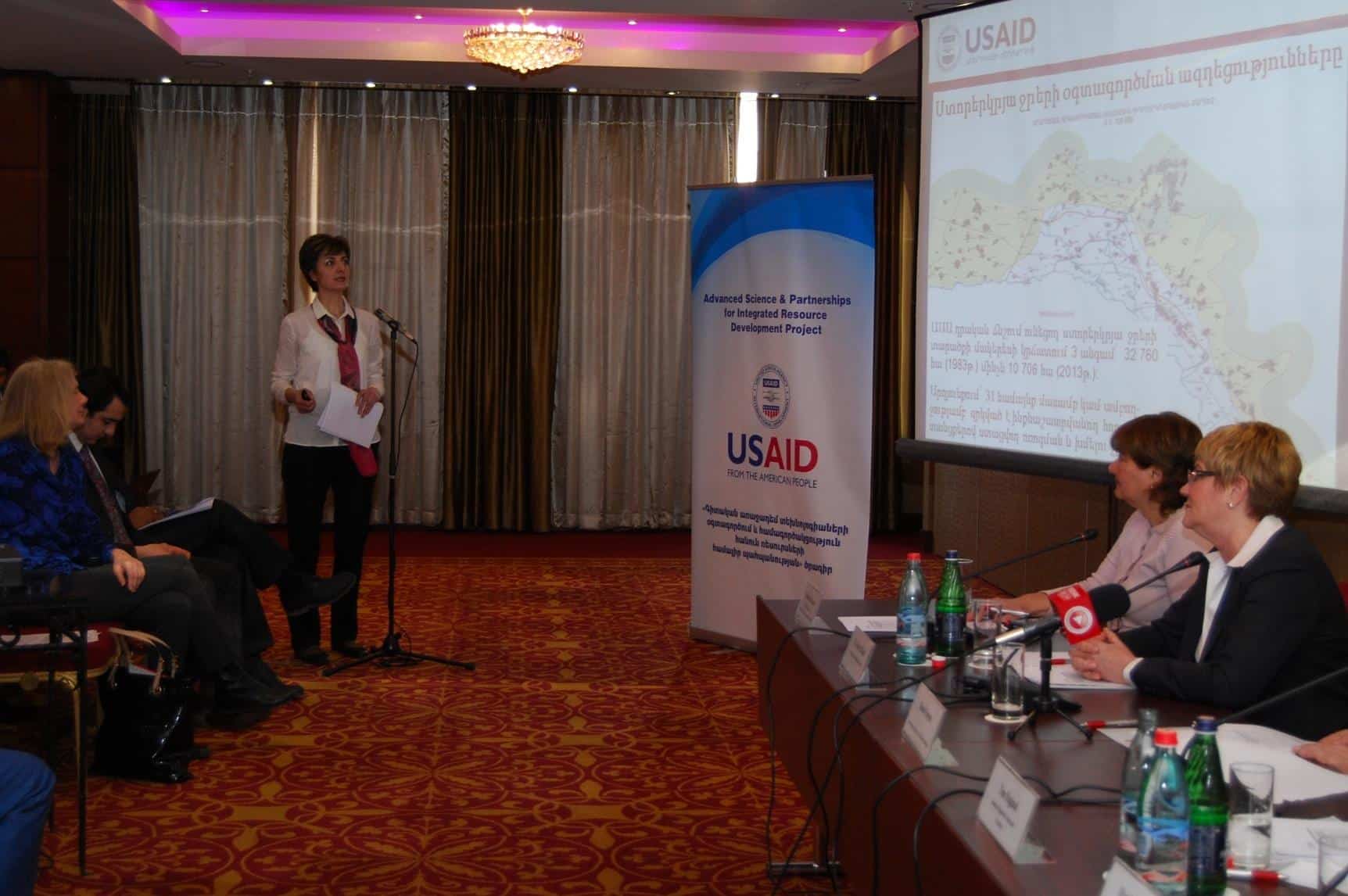 USAID Armenia Launches Resource Development Project
At a kickoff event in Yerevan on February 10, 2016 attended by USAID/Armenia Mission Director Karen Hilliard and ME&A President Thomas England, USAID announced the launch of the Advanced Science and Partnerships for Integrated Resource Development Project (ASPIRED).
This new three-year activity will assist the Government of Armenia in developing consistent policy and technical solutions for a more regulated use of its vital groundwater resources. The project will focus on closing data gaps, improving technical capacities and tools for informed decision-making, increasing access to innovative water conservation and energy efficiency technologies, and promoting regulatory and enforcement mechanisms.
USAID/Armenia awarded ME&A (Mendez England & Associates) the contract for the ASPIRED Activity in October 2015 under the Water and Development IDIQ (WADI). The WADI IDIQ provides USAID's E3 Bureau with services and technical support to assist USAID Missions, Bureaus and Offices worldwide in the implementation of the Agency's Water and Development Strategy.