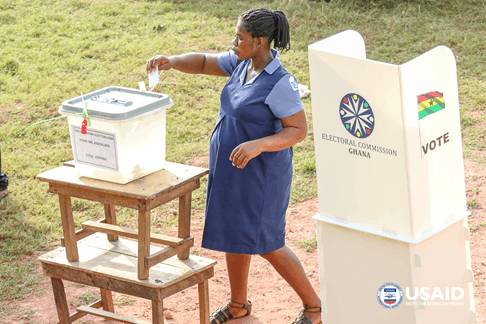 USAID Bureau for Democracy, Conflict, and Humanitarian Assistance Awards ME&A Analytical Services IV IDIQ
USAID's Bureau for Democracy, Conflict, and Humanitarian Assistance's Center of Excellence on Democracy, Human Rights, and Governance recently awarded ME&A a five-year Indefinite Delivery Indefinite Quantity (IDIQ) contract for analytical services related to democracy, human rights, and governance (DRG).
By providing experts, resources, and analytical tools for DRG assessments, sub-sectoral and related assessments or analysis as well as technical assistance in support of DRG strategic planning, program design, and results management, ME&A will assist DCHA/DRG in achieving its goal "to support the establishment and consolidation of inclusive and accountable democracies to advance freedom, dignity, and development." 
The Analytical Services IV (ASIV) IDIQ has a ceiling value of $70 million with multiple awards over five years from 2019 to 2024. Under the IDIQ, ME&A will also be available to provide research, special studies and surveys, training and networking support, and rapid response transitional environmental support.
ME&A's has assembled a highly experienced team with complimentary skills to provide DRG with the analytical services DCHA/DRG requires in all areas of the world. This team includes Chemonics International, IBTCI, ICF International, The Palladium Group, The Ascendancy Group, and The Urban Institute.