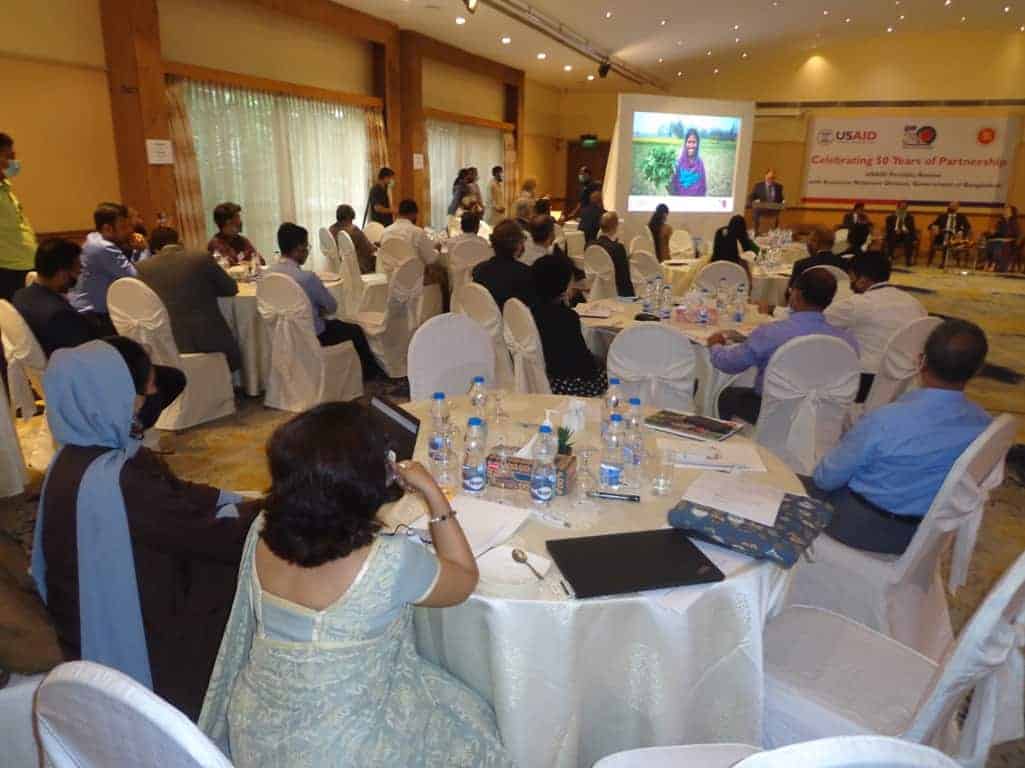 USAID Celebrates 50-Year Partnership with Bangladesh at Portfolio Review
To assist USAID/Bangladesh in generating and applying continuous learning across its portfolio, the ME&A-led USAID Bangladesh Monitoring, Evaluation and Learning (BMEL) Activity recently put on a two-day portfolio review event for more than 100 officials from USAID and the Government of Bangladesh (GOB). Portfolio reviews enhance strategic collaboration with host countries, strengthen knowledge transfer among staff and partners, and ensure lessons learned and changes in a Mission's internal and external environments are reflected in programming.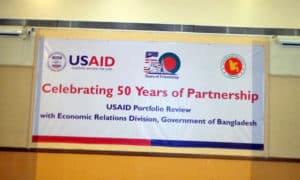 The event, held on March 30 and 31, 2022, in the Lakeshore Hotel in Dhaka, also coincided with the celebration of USAID's 50th anniversary in Bangladesh, making the review an opportunity to celebrate some of the long-term impacts that USAID's partnership with the GOB has achieved. It also enabled USAID/Bangladesh to share information about the Country Development Cooperation Strategy (CDCS) 2020-2025 and allow USAID and GOB counterparts to assess progress and results achieved and discuss challenges ahead.
The ME&A-led BMEL team assisted USAID/Bangladesh in creating the event's agenda and handled all logistical arrangements and event facilitation. This included coordinating all preparations with the venue and with USAID; printing banners and folders and other event literature; providing notetakers for each session; and ensuring discussions addressed climate change, inclusion, youth and gender, private sector engagement, and other cross-cutting topics. ME&A also drafted a portfolio review report summarizing the key takeaways of this event and provided this report to USAID.
The BMEL Activity, run from Dhaka, is a $9.4 million USAID contract enabling USAID/Bangladesh to collect and use relevant data to achieve Mission development objectives, enhance the capacity of Mission staff members in learning and knowledge management, and enable evidence-based programmatic decision-making. USAID/Bangladesh awarded BMEL to ME&A under the U.S. General Services Administration Federal Supply Schedule 874, Professional Services Schedule (PSS/MOBIS).