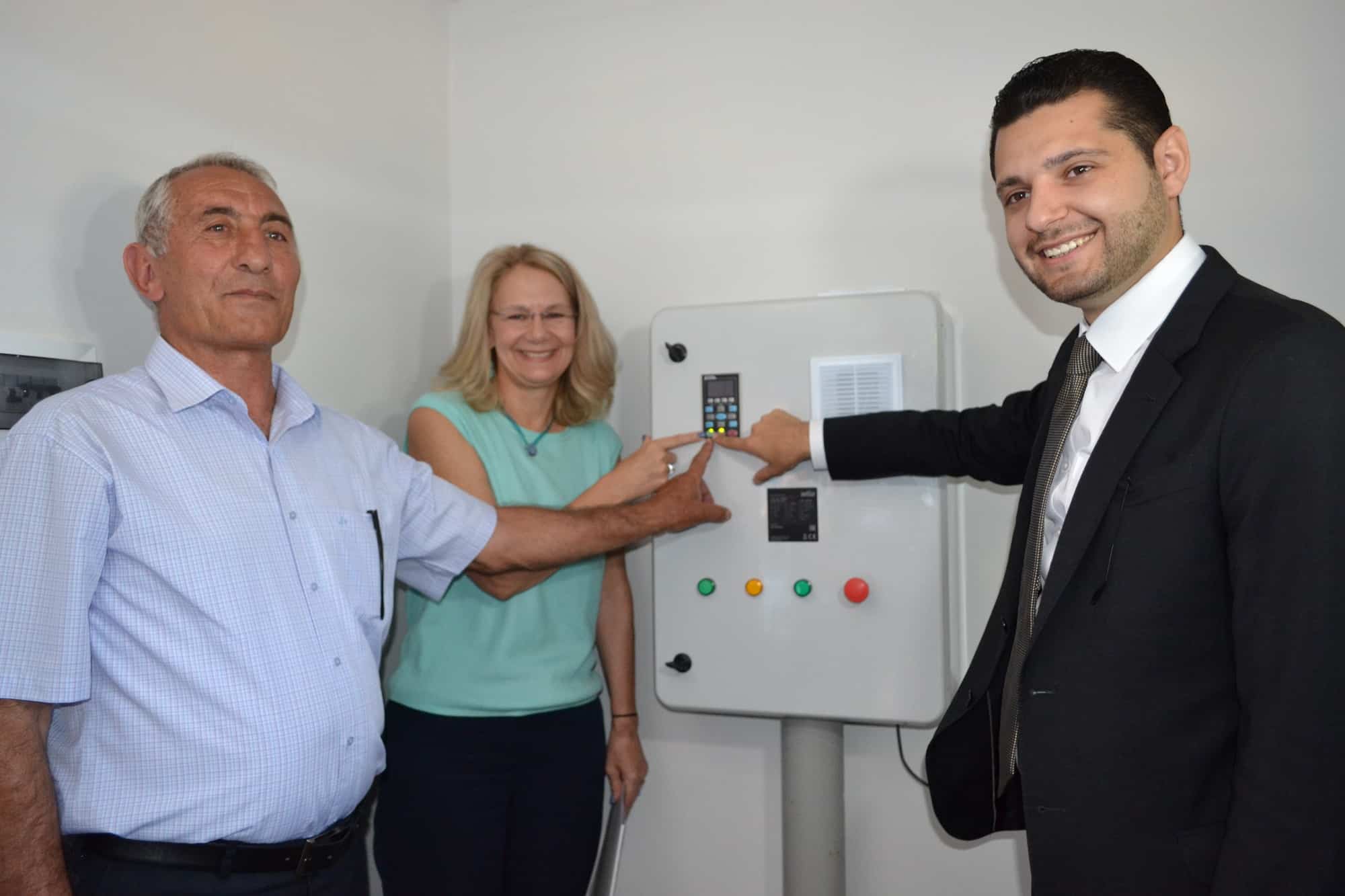 USAID Celebrates Completed Water Supply System in Armenia
USAID marked the successful completion of the water supply improvement project in the Aratashen community in Armavir, Armenia, on June 14, 2019. USAID Mission Director Deborah Griser, the mayor of Arashen Vahram Harutyunyan and the Governor of Armavir region Hambardzum Matevosyan switched on the pump and then met with local villagers and officials to view the newly installed water system.
The event was also attended by the Minister of Territorial Administration Suren Papikyan, representatives of the regional and local governments, and the residents of Aratashen community.
Rehabilitation of the water supply network in Aratashen included the installation of 10 km of corrosion-resistant polyethylene piping, a new pump and chlorination station, the water metering devices, and new billing software for water supply services. The beneficiaries – 3,200 residents of Aratashen – will receive clean water 24 hours a day instead of the former four. Under the new system, the community will save 557,000 cubic meters of water and 204 megawatt-hour of energy each year.
USAID's Advanced Science and Partnerships for Integrated Resource Development (ASPIRED) and Participatory Utilization and Resource Efficiency of Water (PURE-Water) projects teamed up to rehabilitate water infrastructure in five communities of Ararat and Armavir regions. The projects employ modern water and energy-saving technologies to deliver drinking and irrigation water to the communities in need.
The ASPIRED project assists the Government of Armenia in developing consistent policy and technical solutions for a more regulated use of the nation's vital groundwater resources. ASPIRED focuses on closing data gaps, improving technical capacities and tools for informed decision-making, increasing access to innovative water conservation and energy efficiency technologies, and promoting regulatory and enforcement mechanisms. ASPIRED is a task order under the USAID Water and Development Indefinite Delivery Indefinite Quantity Contract.