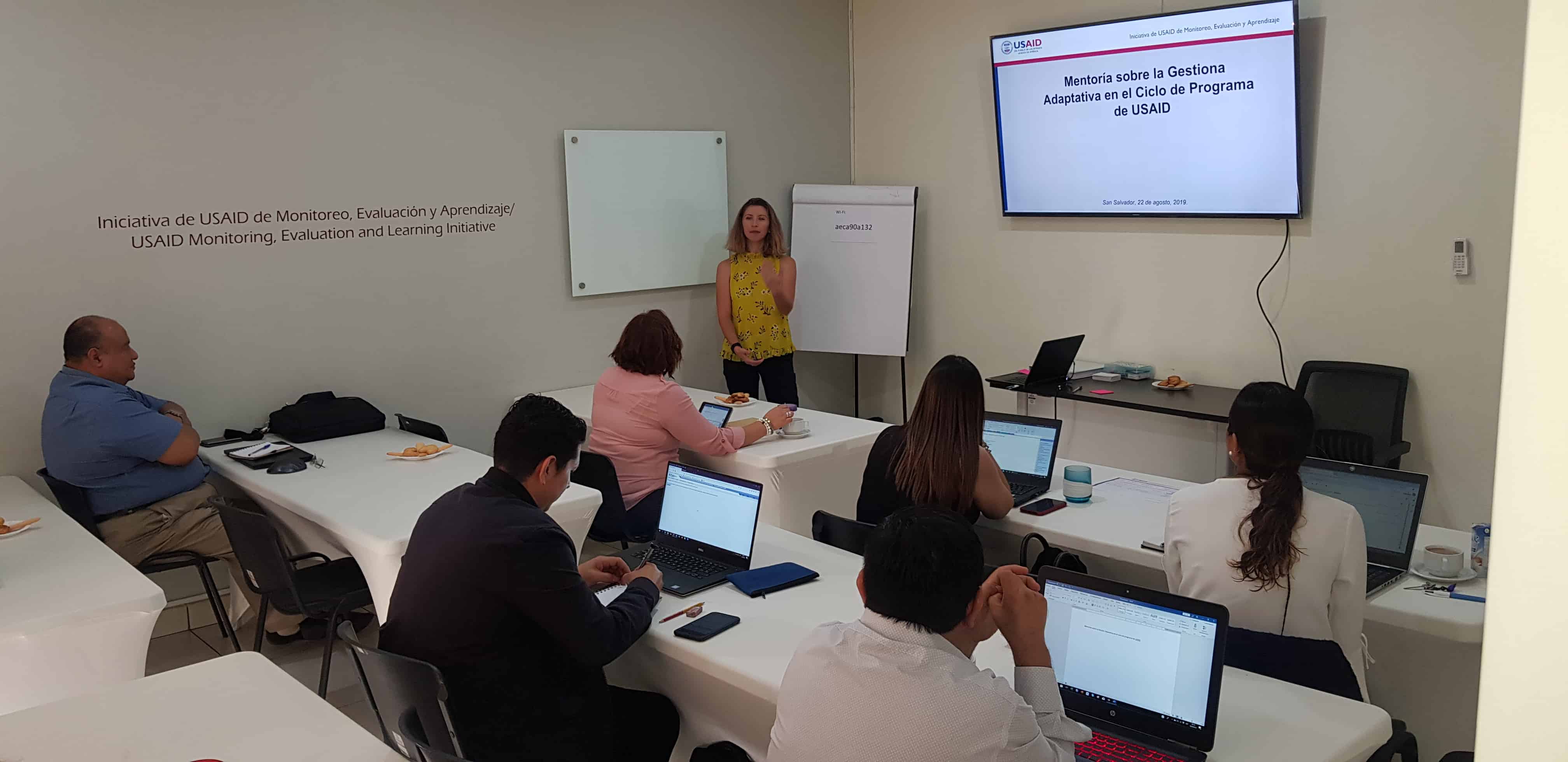 USAID El Salvador Mentoring Sessions Emphasize Importance of Adaptive Management
The importance of adaptive management to USAID-funded programs was emphasized at recent USAID/El Salvador Monitoring, Evaluation, and Learning Initiative (ME&L El Salvador) mentoring sessions.
The mentoring sessions, taking place Aug. 22 and Sept. 3, 2019, focused on:
USAID ADS 201 Policy on USAID's operational model for planning, delivering, assessing, and adapting development programming in a given region or country to advance U.S. foreign policy
How program cycles are based on a country development cooperation strategy (CDCS) and regional development cooperation strategies (RDCSs) and the impact on evaluation and adaptation
How program activities contribute to a USAID Mission's strategic objectives and how to manage the contribution
How to practice adaptive management in program activities
Mira Ibrisimovic, knowledge management specialist, conducted both sessions, which were designed to provide practical hands-on information participants could use on their jobs. The sessions averaged 14 participants from 13 USAID implementing partners.
USAID/El Salvador awarded ME&A the ME&L El Salvador task order in 2016 under the Policy, Planning and Learning-Learning, Evaluation and Research (PPL-LER) IDIQ Contract to provide evaluation, monitoring, and assessment services for USAID Missions and Offices worldwide.