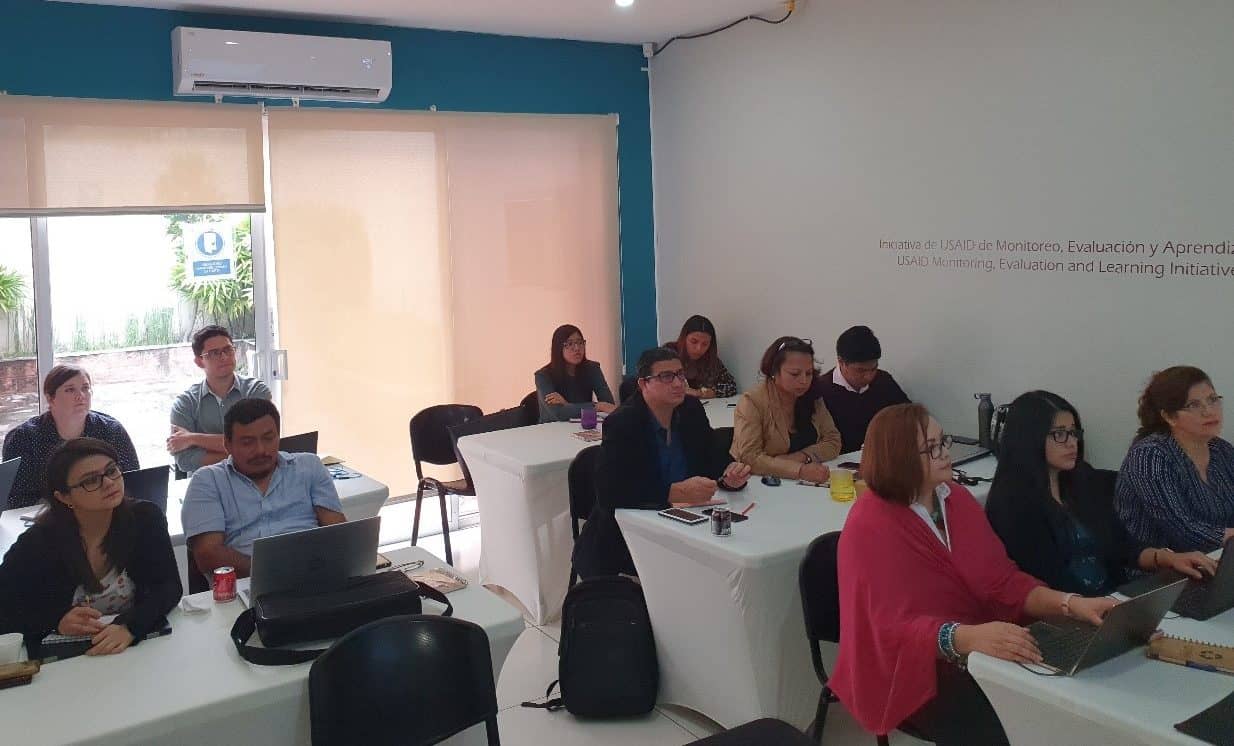 USAID Implementing Partners in El Salvador Learn, Exchange, and Apply Knowledge
Bridging the gap between what monitoring and evaluation reports recommend and actual field practices continues to be a focus of training events the USAID/El Salvador Monitoring, Evaluation and Learning Initiative (ME&L El Salvador) is conducting for USAID implementing partners (IPs) in El Salvador.
Last week ME&L El Salvador conducted a training session on "Principles and Evaluation Practices," which 15 participants from 12 IPs attended. Topics included:
How USAID conducts evaluations and the context of USAID evaluation policies
How evaluation is integrated throughout the program cycle (when it is required or encouraged to plan, use, or report on evaluations)
Phases of an individual evaluation
Planning (from deciding to evaluate to obtaining an evaluation)
How to manage an evaluation as well as share, inform, use, and learn from an evaluation
How to use the results of an evaluation for decision making
Vanessa Pocasangre, evaluations and studies manager for ME&L El Salvador, conducted the training along with Mira Ibrisimovic, knowledge management specialist.
USAID/El Salvador awarded ME&A the ME&L El Salvador task order in 2016 under the Policy, Planning and Learning-Learning, Evaluation and Research (PPL-LER) IDIQ Contract to provide evaluation, monitoring, and assessment services for USAID Missions and Offices worldwide.