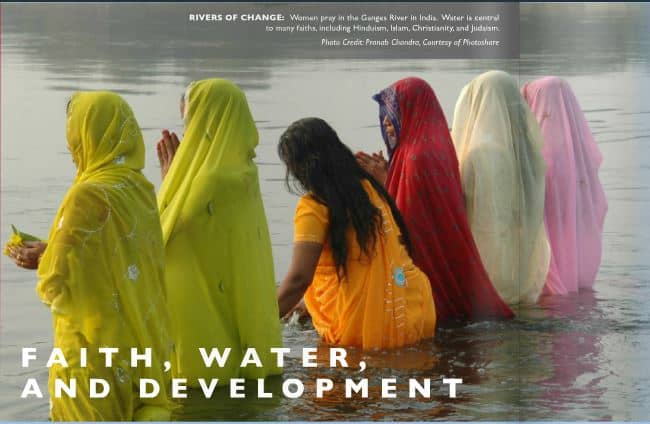 USAID Launches September Issue of Global Waters
The USAID Water Office just released the latest issue of its electronic magazine Global Waters. This issue takes a close look at how cooperation with faith-based communities is helping to promote efficient water use, stamp out water-borne disease, and foster peace.
Global Waters is produced by ME&A under USAID's Communication and Knowledge Management (CKM) Program. This publication tells the story of USAID water-related efforts around the globe. The magazine features in-depth articles exploring solutions to the ongoing water crisis, opinion pieces by top development professionals and first-hand accounts from stakeholders and beneficiaries. See the latest edition here.