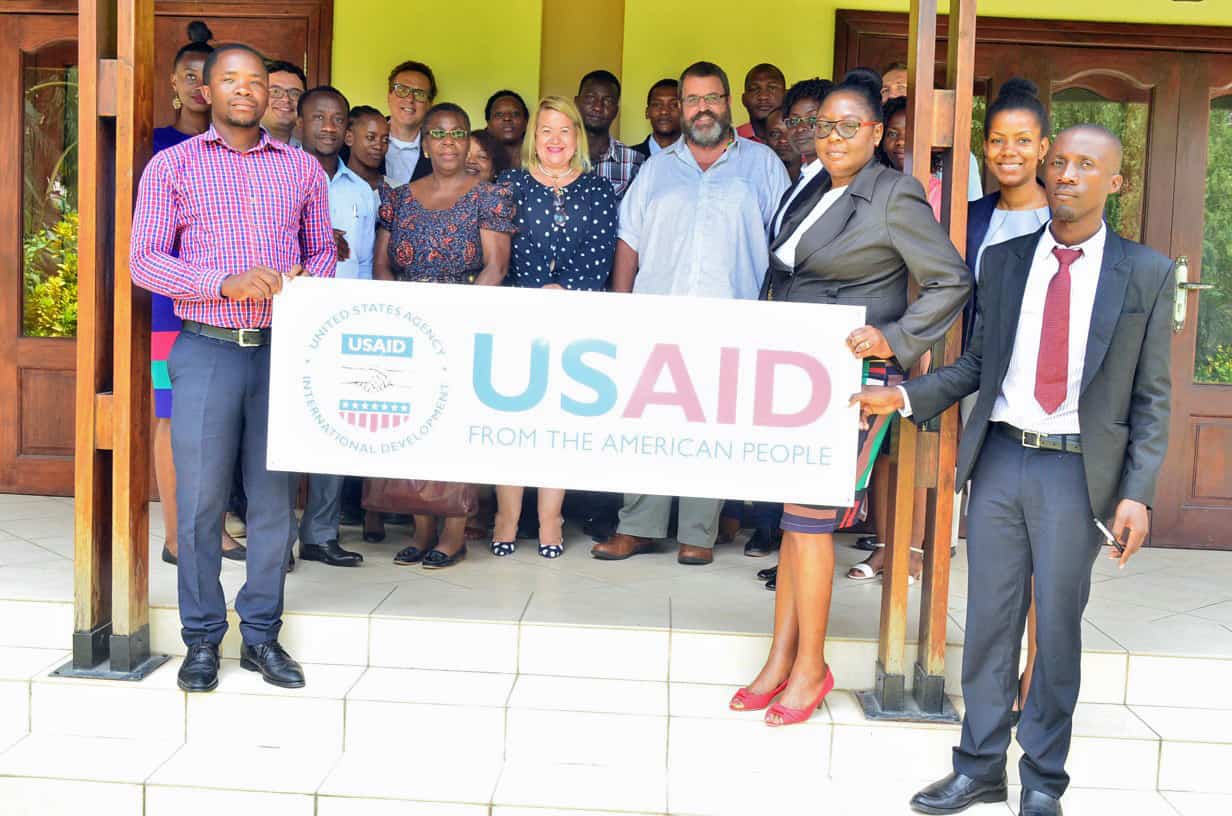 USAID/Tanzania Mission Director and Deputy Mission Director Briefed on Lessons Learned from ME&L Project
The Data for Development Project Team recently hosted USAID/Tanzania Mission Director Andy Karas and USAID/Tanzania Deputy Mission Director David Thompson for a briefing on project activities and lessons learned. The Data for Development project provides performance management and evaluation services to improve data-driven decision-making, planning, and implementation for the USAID/Tanzania Mission, its implementing partners (IPs), and strategic partners, including the National Bureau of Statistics and other Tanzanian research institutions.
The briefing covered the project's key milestones: nine evaluations and assessments and 50 data quality assessments in its first year along with six training events for 300 people from 50 IPs and 13 national and Government of Tanzania institutions. A key lessons learned discussed is the need to engage the Mission and IPs in the evaluation process to ensure success and the data and recommendations from evaluations, assessments, and studies are put to good use. The briefing also highlighted lessons learned from individual evaluations and assessments.
USAID/Tanzania awarded ME&A the Data for Development project in 2017 as a task order under the Policy, Planning and Learning-Learning, Evaluation and Research (PPL-LER) IDIQ contract to provide evaluation, monitoring, and assessment services for USAID Missions and Offices worldwide.