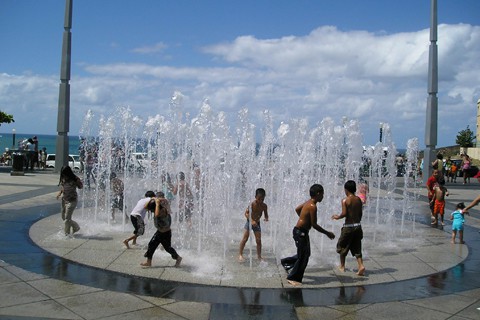 ME&A Awarded USAID Water and Development IDIQ
ME&A was awarded USAID's Water and Development IDIQ (WADI) contract to provide USAID's E3 Bureau with services and technical support to assist USAID Missions, Bureaus and Offices worldwide in the implementation of the Agency's Water and Development Strategy. This multi-award contract has a ceiling of $1 billion over five years. Under WADI, ME&A and its partners provide services in water programming to improve health through the delivery of sustainable water, sanitation, and hygiene (WASH), and to advance water resource management in agriculture for enhanced food security.
ME&A partners include – ACDI/VOCA, Blue Planet Network, Cardno, Cultural Practice, ICF Incorporated LLC, The Kaizen Company, NORC at the University of Chicago, Save the Children, Synergy International Systems, Technologists Inc, Tetra Tech, Valu Add Management Services, Water for Life Solutions, Women's Earth Alliance, and Woods Hole Oceanographic Institution.
Under the WADI contract, ME&A provides services and technical support to include assessments and analysis, strategic planning and program design, capacity building and institutional strengthening, technical program support, water for food security support, knowledge management, monitoring and evaluation, and commodity procurement, among other activities.
ME&A currently implements the Advanced Science and Partnerships for Integrated Resource Development (ASPIRED) Project in Armenia under the WADI IDIQ. ASPIRED is a 42 month long project designed to support sustainable water resource management and sustainable practices of water users at the core of the water-energy nexus through the use of science, technology, innovation and partnerships approaches. The goal is to reduce the rate of groundwater extraction in Armenia's Ararat Valley to sustainable levels.
To learn more go to www.wadi-mea.com or contact ME&A's WADI IDIQ Manager Moenes Youannis.