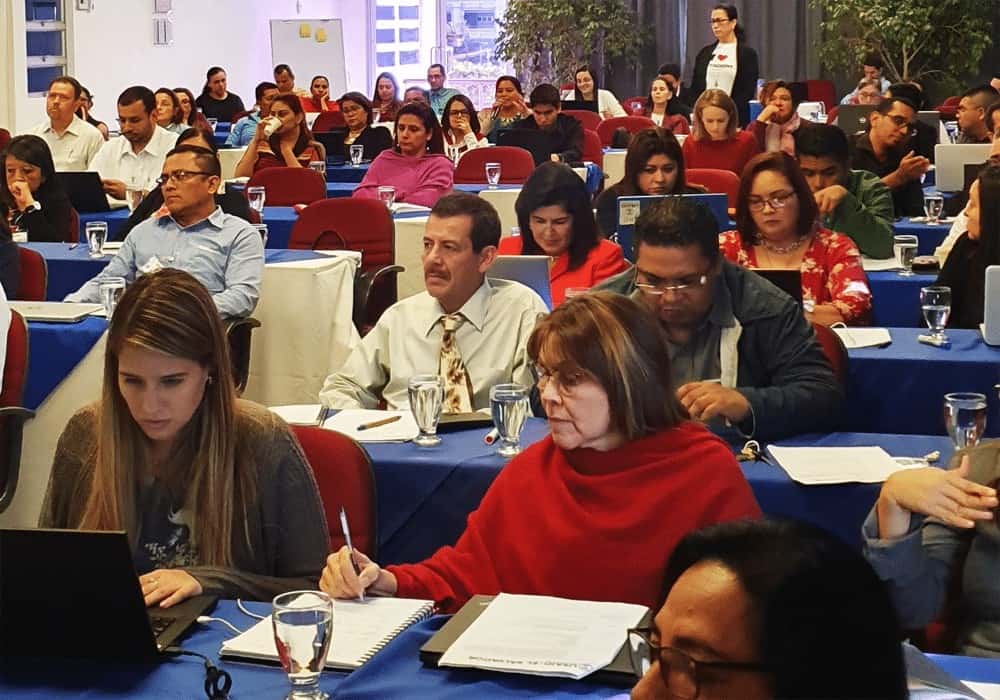 Using Knowledge Management and Learning on El Salvador's Journey to Self-Reliance
Turning knowledge into action through a greater emphasis on learning, sharing, and adapting to use that knowledge continued to guide USAID/El Salvador Monitoring, Evaluation, and Learning Initiative (ME&L El Salvador) training sessions at the close of 2019.
Three ME&L El Salvador training sessions for USAID implementing partners (IPs) in El Salvador took place in November and December 2019 focusing on USAID policy and regulations in relation to this theme:
"Journey to Self-Reliance": How to manage "Self-Reliance" through road maps and commitment and capacity indicators was the focus of a Dec. 18, 2019, training. Participants from six IPs discussed knowledge management's role in USAID's reoriented way of doing business focusing on supporting partner countries on their "Journey to Self-Reliance." A "Journey to Self-Reliance" is a country's capacity to plan, finance, and implement solutions to local development challenges along with its commitment to see these through effectively, inclusively, and with accountability.
Gender: 12 participants from 11 IPs gained knowledge Nov. 27, 2019, about updated regulations (USAID and the Government of El Salvador) relevant to gender equality and non-discrimination, inclusive development, and prevention of gender-based violence. Participants also learned about adapting to new priorities in the USAID/El Salvador Country Development Cooperation Strategy and their importance relevant to the gender equality and inclusion policies and norms.
Financial Administration, Acquisitions, and Contracting Systems: More than 80 participants from 28 IPs attended a training session Nov. 5 to 7, 2019, on logistics for financial administration, acquisitions, and contracting systems. Topics addressed included fiscal regulations, audits, payments and costs, including knowledge sharing and lessons learned discussions among IPs.
USAID/El Salvador awarded ME&A the ME&L El Salvador task order in 2016 under the Policy, Planning and Learning-Learning, Evaluation and Research (PPL-LER) IDIQ Contract to provide evaluation, monitoring, and assessment services for USAID Missions and Offices worldwide.