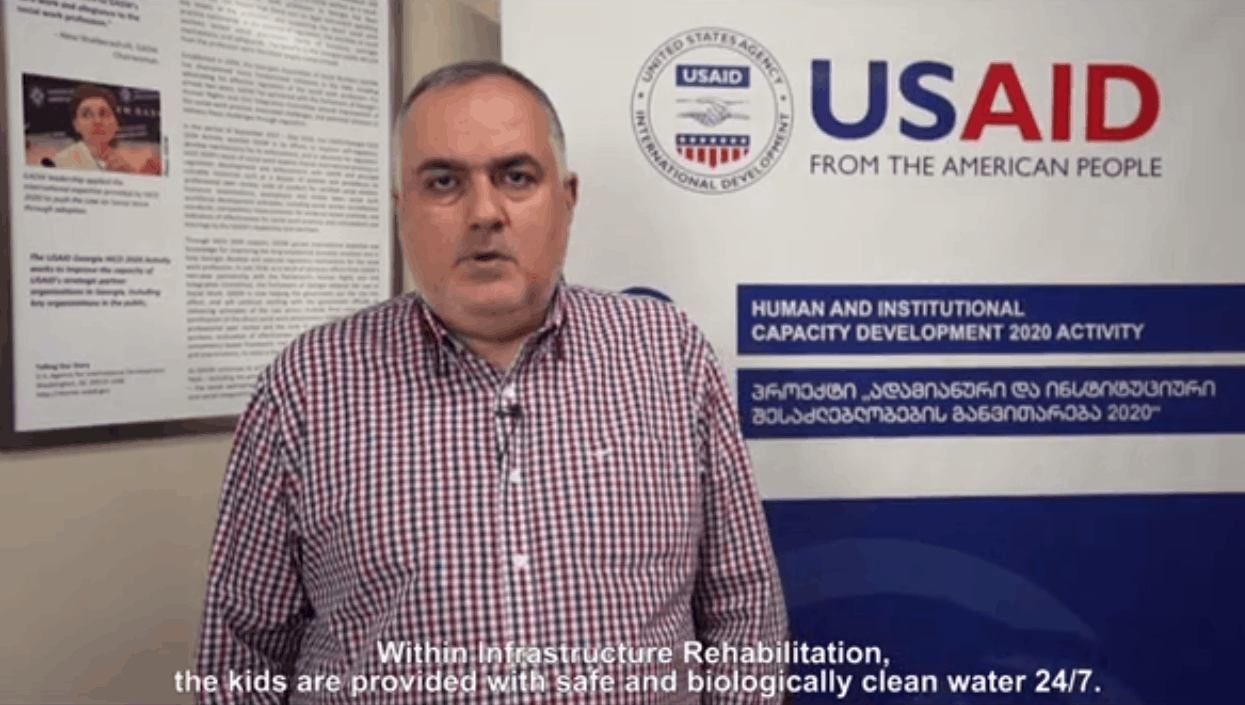 Video Highlights HICD 2020 Training's Impact on Rural School Sanitation in Georgia
The USAID-funded Georgia Human and Institutional Capacity Development 2020 Activity (HICD 2020) recently produced a video on how its work building the capacity of strategic Georgian organizations in the public, private, and non-governmental sectors has helped a nongovernmental organization reduce sanitation-related health hazards in Georgia.
HICD 2020 helped Georgian Medical Group (GMG) improve its financial management and fundraising skills enabling it to undertake water and sanitation improvements in rural and mountainous Adjara where many schools and primary healthcare institutions are still in desperate need of fresh running water and adequate toilet facilities. Up to 3,200 people in the Tsinsvla and Erge villages are benefiting from a grant the training resulted in, including school children who now have access to safe potable water at school and no longer are at risk for diarrheal disease and other sanitation related health hazards. .
ME&A implements the HICD 2020 Task Order contract under USAID's Human and Institutional Development (HICDpro) Indefinite Delivery, Indefinite Quantity (IDIQ) contract, which was awarded to ME&A in November 2013. ME&A is joined in this effort by two subcontractors, Chemonics and Performance Design Partners (PDP). The contract is being managed locally through the ME&A/HICD2020 office in Tbilisi, Georgia.