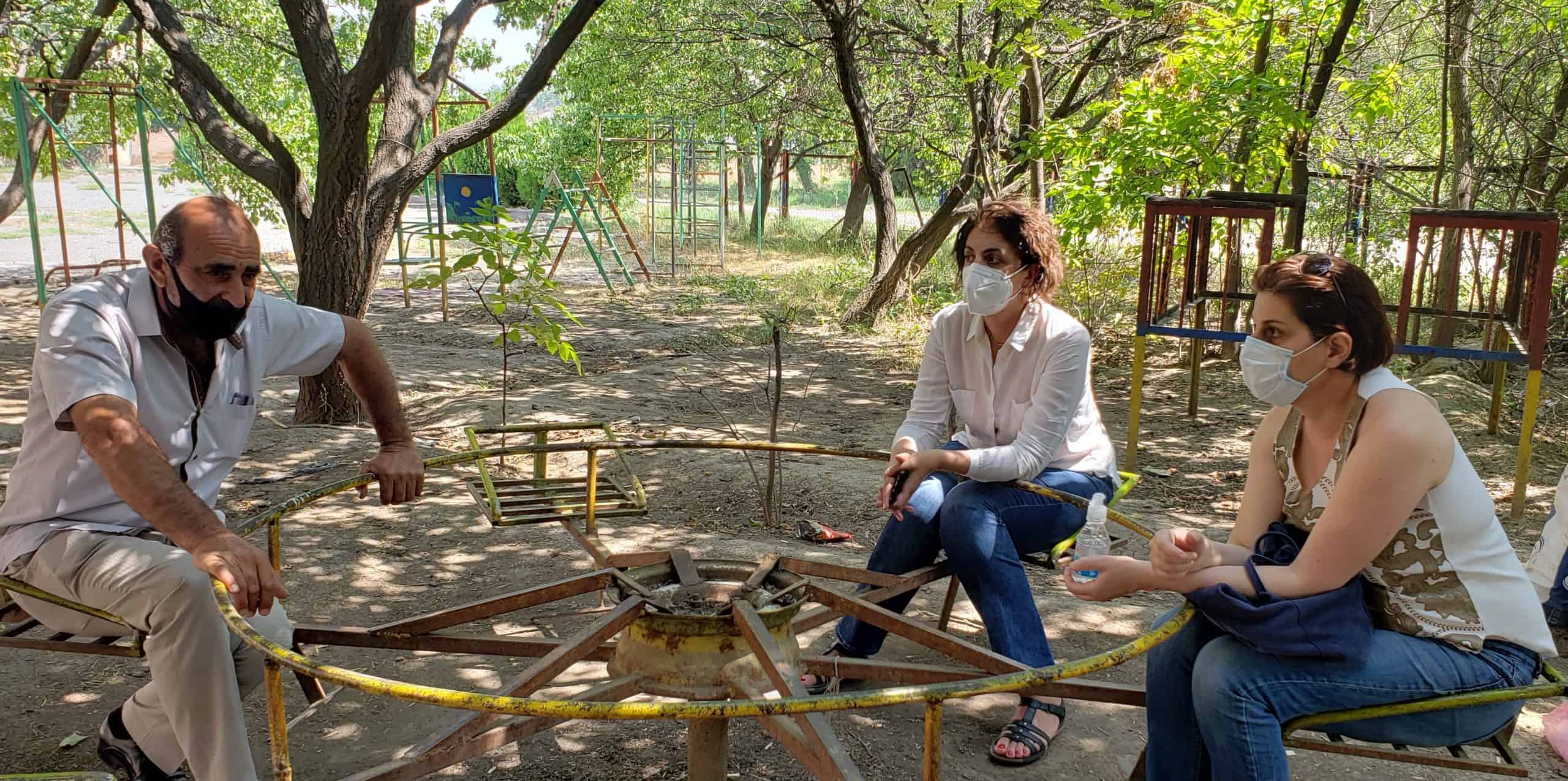 'Water Is Life': Clean Water for Yeghegnut Community
The village of Yeghegnut in Armenia celebrated the virtual opening of a USAID-funded community water system providing all 2,200 residents clean running water on July 30.
"As a result of water system improvement earlier this year, all 482 households of the village are provided with 24-hour clean potable water. They pay for water they consume," said Razmik Mkrtchyan, acting Mayor of Yeghegnut. "Running water for the entire day ensures good protection from the COVID-19 pandemic."
The USAID Mission Director, Armavir region Governor, Yeghegnut administration, implementing and partner organizations, and guests attended the virtual opening to celebrate the successful collaboration of the USAID-funded Advanced Science and Partnerships for Integrated Resource Development (ASPIRED) project, the PURE-Water Projects, and the Yeghegnut community.
For the past 20 years muddy, unsafe water ran from the taps of the old rusty system, and villagers had to crowd around water-trucks to buy potable water. But what would have been a favorable environment for spreading COVID-19 is now in the past.
"Walk throughout the village. Every street and remote house has clean water. This is critical necessity for us, for women particularly, to ensure proper hygiene and sanitation and healthy livelihood," said Dzyunik Khurshudyan, a community resident.
In addition to the rehabilitated system's new pumping and chlorination station and water lines providing safe chlorinated drinking water, it is also saving water and energy: 308,000 m3 of water and 118 MWh of energy annually. Water meters have been installed in all households, establishing a new culture of water consumption: more responsible and caring attitude towards water use. The new system also provides jobs to two local residents who have been trained to oversee and ensure uninterrupted service.
The ME&A-led ASPIRED assists the Government of Armenia in developing consistent policy and technical solutions for a more regulated use of the nation's vital groundwater resources. ASPIRED focuses on closing data gaps, improving technical capacities and tools for informed decision-making, increasing access to innovative water conservation and energy efficiency technologies, and promoting regulatory and enforcement mechanisms. ME&A was awarded the ASPIRED project as a task order under the USAID Water and Development (WADI) Indefinite Delivery Indefinite Quantity Contract.