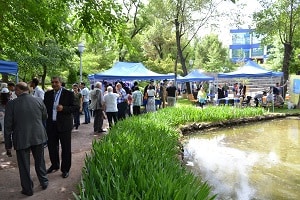 World Environment Day Comes to Armenia
On June 5th, the USAID Clean Energy and Water Program (CEWP) participated in the internationally recognized World Environment Day. At this year's event, the CEWP team hosted a booth featuring hand-outs, presentations, and other examples of project activities.
World Environment Day is celebrated every year in June to raise global awareness, to take positive environmental action, and to protect nature and the planet Earth. Members from approximately 50 environmental institutions and organizations gathered at Lover's Park in Yerevan to commemorate the United Nations sponsored event. Participants also included foreign Ambassadors and representatives of the National Assembly and the Government of Armenia.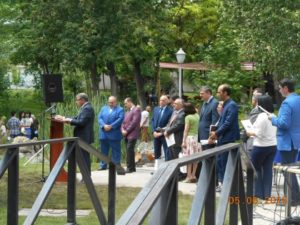 To mitigate the impacts of climate change around the globe, governments, international and local organizations are promoting energy and water efficiency measures and the use of renewable energy sources. To encourage the application of such measures by national and local governments, as well as by communities, organizations and individual households, CEWP has developed multiple demonstration projects to showcase that such measures are practical and beneficial from an economic, social and environmental viewpoint.
ME&A has implemented the Armenia Clean Energy and Water Program for USAID since 2011.