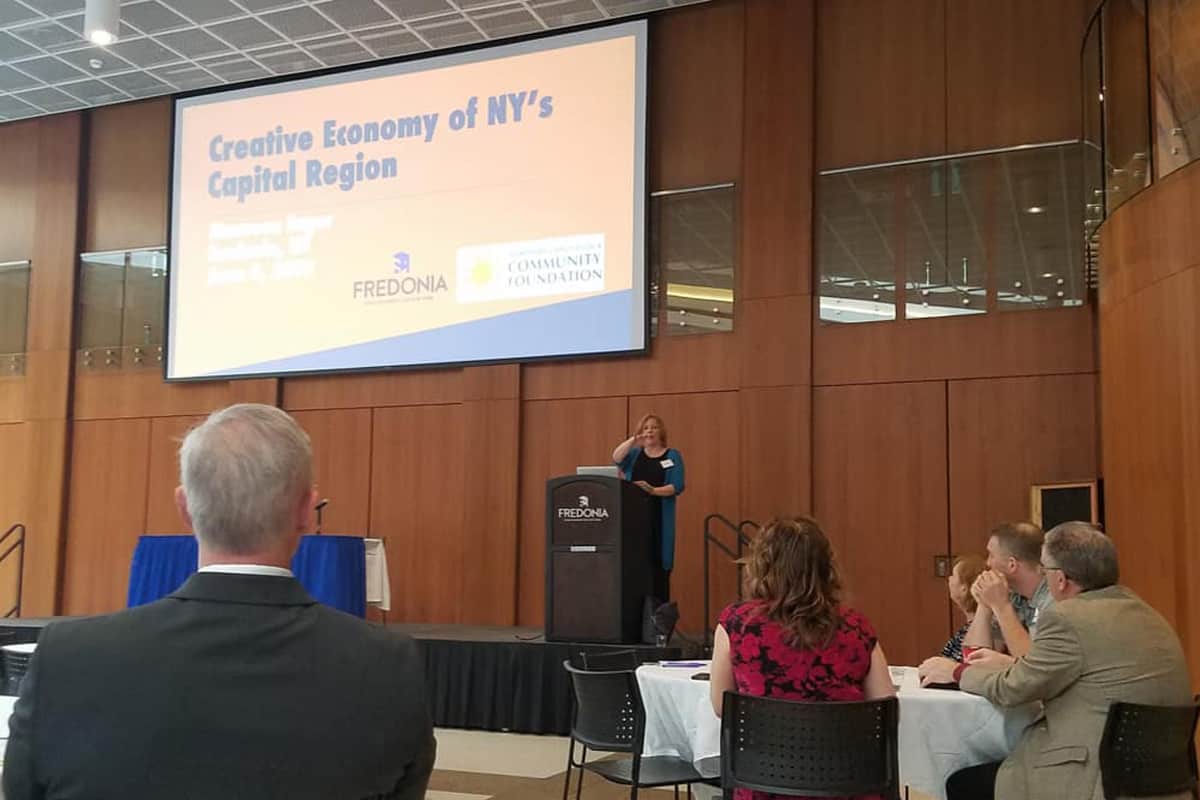 A Creative Economy Sparks Local Economic Development
I traveled to Western New York June 4, 2019, to attend the annual summit of the Local Economic Development Initiative of the Northern Chautauqua Community Foundation, an initiative and organization that ME&A and I personally have had the pleasure of supporting for more than eight years. Among its many activities, NCCF/LED sponsors an annual conference for members and stakeholders where we review our activities for the past year and introduce what we always hope is a topic of innovation and relevancy to our program of carrying out a participatory economic development strategic plan for the area.
This year's topic was "Creating an Impact: The Creative Economy and Creative Placemaking." The creative economy, a subject made popular by Richard Florida, author of the "Creative Class," is related to the theme of creativity as an ingredient in economic development. Maureen Sager gave a presentation on her work with the "Alliance for the Creative Economy" program of the New York State Capital region. The topic showed how the organization developed a cluster program including a wide variety of industries and programs composed of media, design, visual arts, performing arts, heritage and preservation assets including museums and galleries, and stretching to creative beverages and wineries, artisanal foods and restaurants, and agribusiness/agritourism.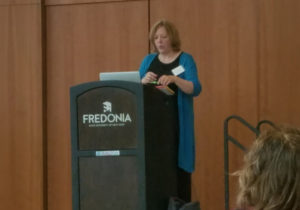 Almost every local region has "creative" assets such as these. Some are strong enough to form a "cluster" of mutually reinforcing places, physical assets, and individuals. For example, the NCCF region, centered in Dunkirk-Fredonia and Chautauqua County, can count vibrant creative assets including wineries and craft breweries, a sea of vineyards, local museums, and an historic Lake Erie lighthouse. The State University of New York (SUNY) Fredonia's renowned School of Music anchors the region's creative side, along with its business incubator featuring start-up firms pursing communications technology related to the arts. Further south in the county, the internationally renowned Chautauqua Institution carries on its robust cultural programs throughout the summer, and nearby Jamestown hosts the National Comedy Museum. All this creates the ingredients for a strong "creative cluster."
Developing a "creative economy" has great potential for many of the developing economies of the world in places ME&A works, including Central Asia, the Balkans, Africa, and Latin America.
About the Author
Latest Posts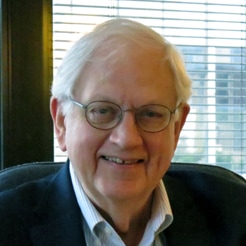 Thomas C. England, ME&A's Chief for Strategy and Innovation, has more than 40 years of experience in policy and management positions in both the public and private sector with specific expertise in international development programs. He is one of ME&A's co-founders and served as CEO and President, and as Chairman of the Board of Directors, for more than 30 years.