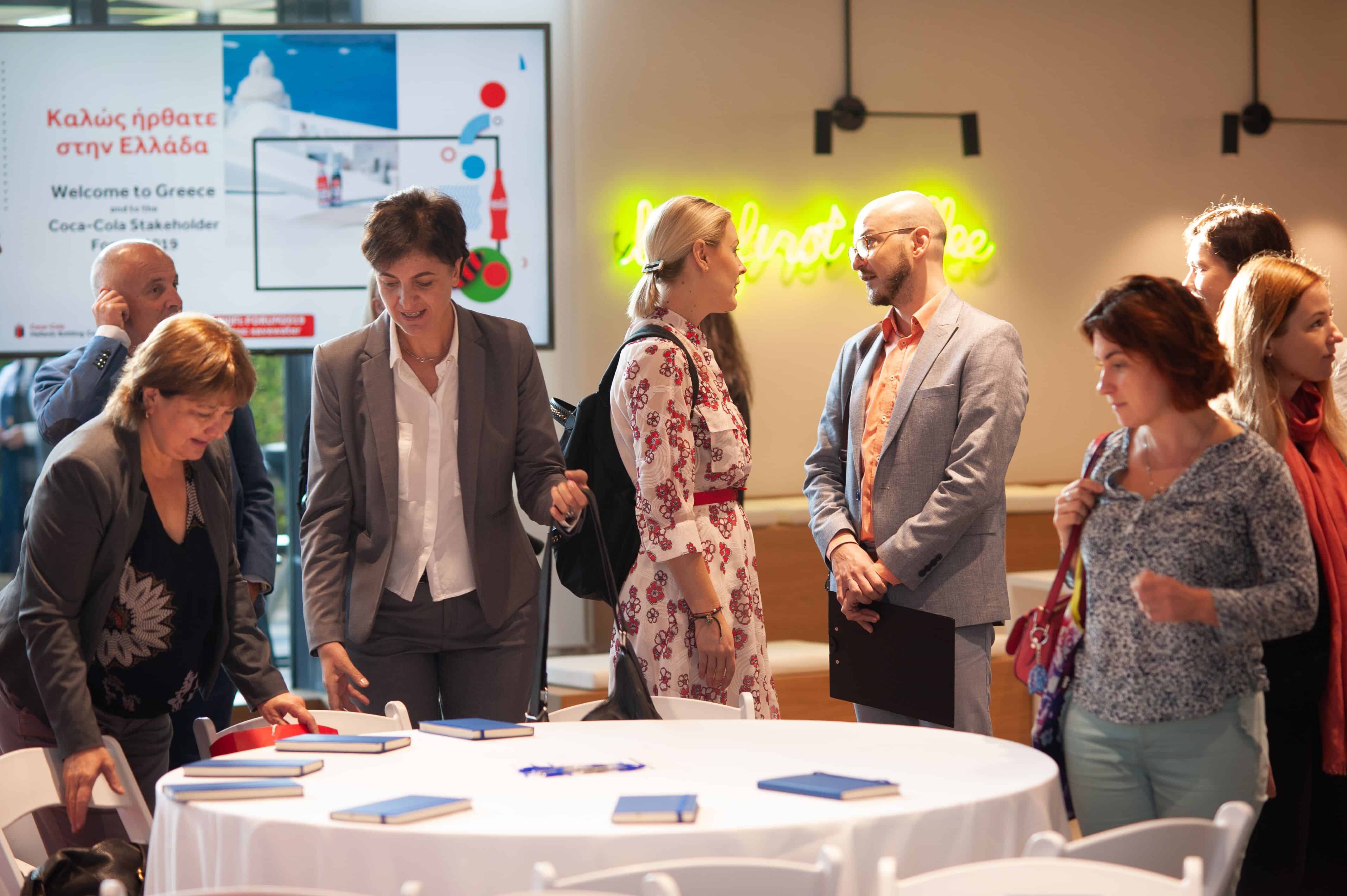 Coca-Cola Stakeholder Forum Features ASPIRED's Fish Farm Irrigation Project
The Advanced Science and Partnerships for Integrated Resource Development (ASPIRED) partnership re-using water from fish farms for irrigation was featured at a recent Coca-Cola Stakeholder Forum in Athens, Greece.
The forum brought 35 stakeholders representing customers, industry, civic associations, nongovernmental organizations, investors, and risk analysts from 20 countries together Oct. 16 and 17, 2019, to discuss how Coca-Cola Hellenic Bottling Company (HBC) can reduce water use in its supply chain and advance water stewardship. Because water is Coca-Cola's primary ingredient, responsible use is at the heart of its business. Stakeholders listened to various viewpoints and recommendations around the three dimensions of water stewardship: climate change and water management, partnerships to address water scarcity, and public education on more efficient use of water.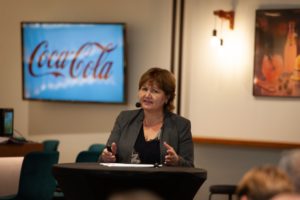 During the forum, USAID/Armenia's Water, Energy, and Environmental Advisor Marina Vardanyan discussed how the ASPIRED project and its public sector partner Coca-Cola HBC used a fish farm in the village of Hayanist to demonstrate more sustainable and responsible fish farm practices other communities in Armenia's Ararat Valley can replicate. Over exploitation of the valley's groundwater reserves, including from fish farms, has left more than 30 communities in the region facing a shortage of drinking and irrigation water.
On July 16, 2016, USAID/Armenia, Coca-Cola HBC and the Ministry of Nature Protection (now Ministry of Environment) signed a Memorandum of Understanding aimed at improving use and conservation of water resources in Armenia. Under this partnership, Coca-Cola HBC contributed to some of the ASPIRED Project's initiatives. Besides the irrigation project in Hayanist, this included installing an automated online system for the groundwater use monitoring in the fisheries of the Ararat Valley. Real time, reliable data and analytical tools is enabling more informed decision-making on the valley's water resources as well as compliance with approved water permits.
ME&A implements the Advanced Science and Partnerships for Integrated Resource Development (ASPIRED) Project for the USAID Mission in Armenia. Begun in September 2015, ASPIRED is designed to support sustainable water resource management and sustainable practices of water users at the core of the water-energy nexus through the use of science, technology, innovation and partnerships approaches. The goal is to reduce the rate of groundwater extraction in Armenia's Ararat Valley to sustainable levels. ASPIRED is a task order under the USAID Water and Development Indefinite Delivery Indefinite Quantity Contract.