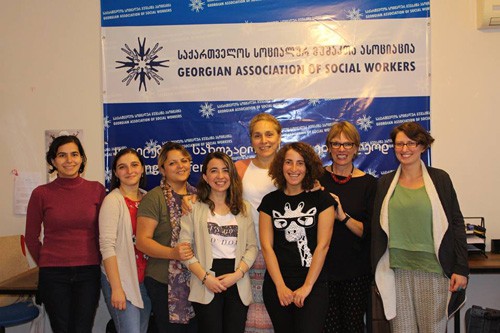 Georgian Association of Social Workers Pursues Professional Recognition
HICD 2020 consultant Dr. Kimberly Strom-Gottfried is assisting the Georgian Association of Social Workers (GASW) to improve self-regulation and develop mechanisms for its enforcement.
Improved self-regulation will enable GASW to ensure that social work activities in Georgia are practiced solely by qualified and competent practitioners. The overall goal is to obtain professional recognition of social workers in Georgia based on established guidelines, standards, and criteria.
ME&A is implementing the HICD 2020 Task Order contract under USAID's Human and Institutional Development (HICDpro) Indefinite Delivery, Indefinite Quantity (IDIQ) contract, which was awarded to ME&A in November 2013. ME&A is joined in this effort by two subcontractors, Chemonics and Performance Design Partners (PDP). The contract is being managed locally through the ME&A/HICD2020 office in Tbilisi, Georgia.