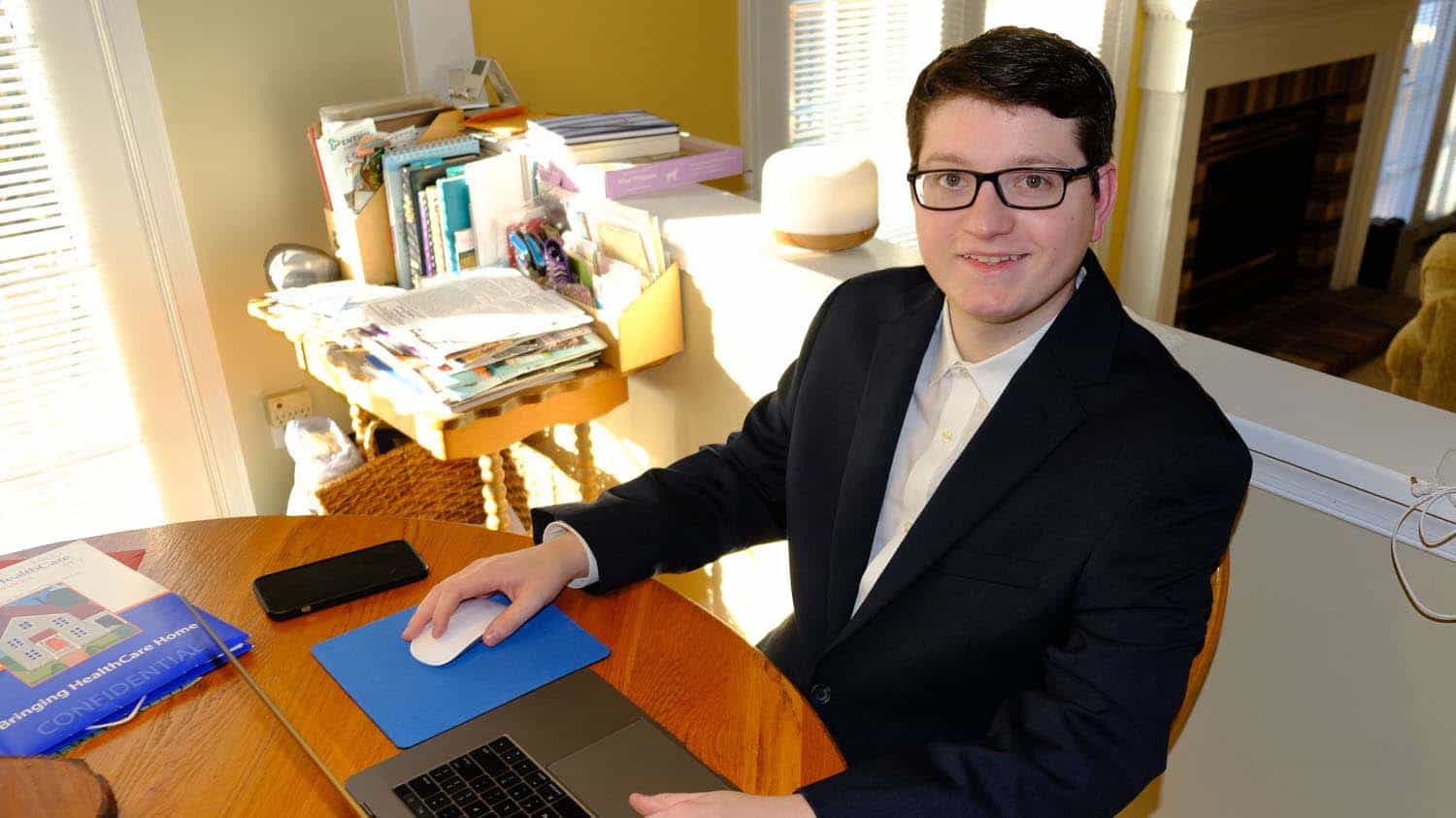 ME&A Headquarters Welcomes Fall 2021 Intern
ME&A is proud to welcome another accomplished and engaging recent college graduate joining our headquarters in Bethesda, Md., this fall as an intern.
Alexander Keninitz graduated from Towson University in August with a B.S. in geography and environmental planning. His studies included geospatial technology, geographic information science, remote sensing, population geography, and qualitative methods – making him an ideal match for an intern for ME&A's new Digital Technologies and Research Unit (DTRU).
"Even though I have only been interning at ME&A for a month, I have already learned so much here. My supervisor, Dr. Gary Woller, has made me feel like a valuable member of DTRU and provided me with a great opportunity to learn more about the field of international development," Alexander said. "I have also loved the time I have spent in meetings with Ben White, learning from his years of experience in GIS. Also, Thomas G. England and Ricky Perez have been very welcoming, and I am grateful for being able to learn about the GIS work they are doing for DTRU."
Since joining ME&A, Alexander has been conducting market research on geospatial-related development work as well as assisting in the planning and execution of an upcoming webinar on using geospatial for program evaluations. In the near future, he will assist DTRU team members on GIS projects.
"ME&A supports our interns fulfill their goals for a rewarding career, especially in the field of international development. We provide interns paid on-the-job training while fulfilling their school requirements," said Lizette Laserna Salvador, ME&A's Director of Human Resources. "This is a hands-on experience used as a spring board for bigger and better things."