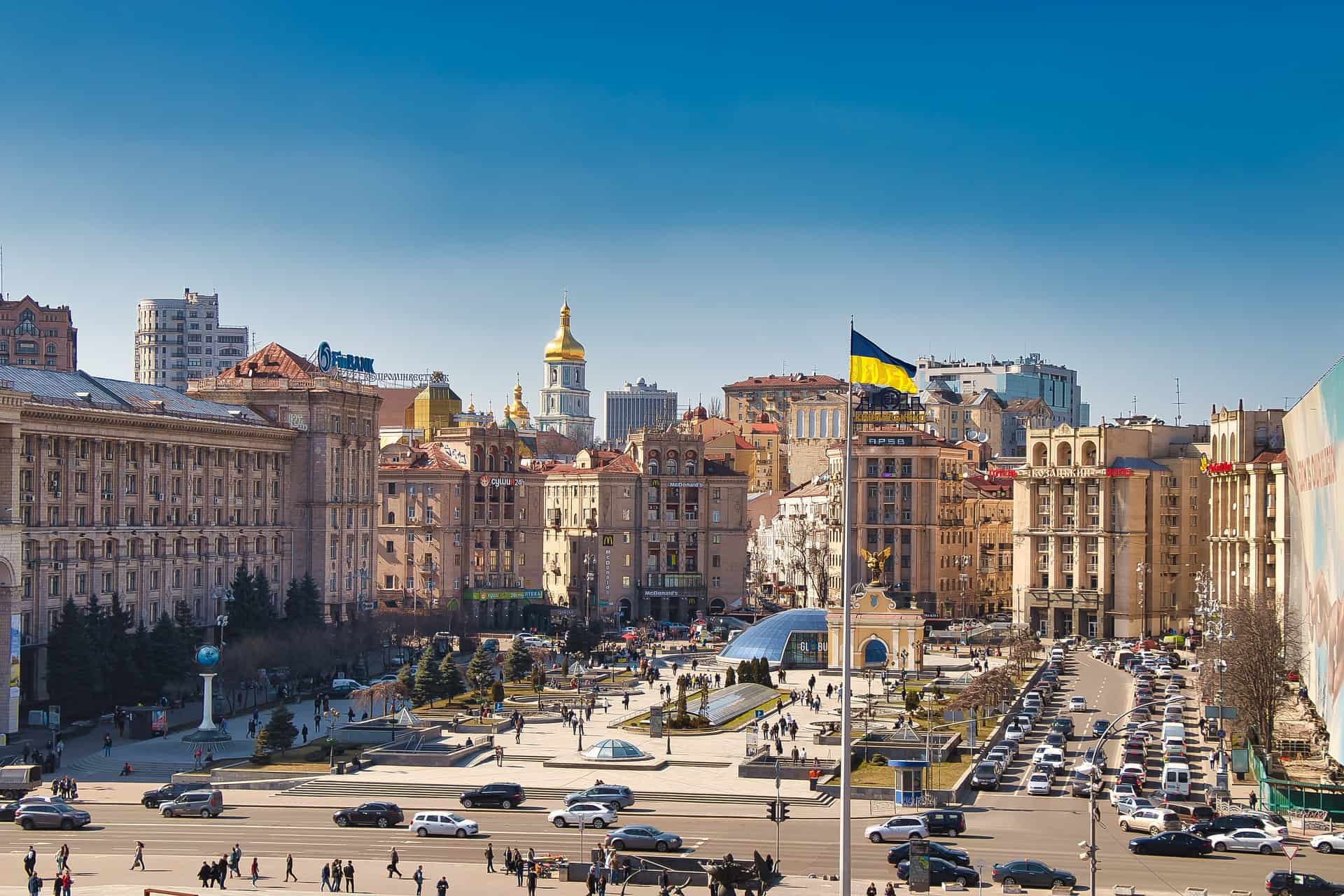 ME&A-Led Team Visits Ukraine and Moldova for U.S. Department of State Evaluation
An ME&A-led team recently returned from Ukraine and Moldova to collect data for a Civic, Voter, and Human Rights (CVR) project evaluation for the U.S. Department State. Cities in Ukraine visited included Kherson, Kramatorsk, Kyiv, Odesa, Severodonetsk, and Zakarpattia. Cities in Moldova visited included Boscana, Chisinau, and Lingura.
"Russia's invasion of Ukraine made the U.S. Department of State's work championing rule of law, democratic institutions, and human rights in Europe and Eurasia more important than ever to creating a more secure, stable, and prosperous world. Nowhere is that work more important at this point in history than in Ukraine and Moldova," ME&A President and CEO Teresita Perez said. "ME&A is pleased to help the U.S. Department of State apply lessons learned in Ukraine and Moldova to its CVR work across Europe and Eurasia while playing a role in fulfilling the promise of the region's nations as open and pluralistic democracies."
The U.S. Department of State's Bureau of Democracy, Human Rights, and Labor (DRL) Office of Global Programs awarded ME&A the task order in 2021 to conduct evaluations of CVR projects in 26 countries in Europe and Eurasia. The task order began with an inception phase involving extensive document reviews and interviews with DRL staff and key stakeholders. The focus was determining how DRL CVR projects are conceptually distinct from each other, how they were conceived and designed, the different ways they are implemented, and how they reinforce or conflict with each other.
The task order' second phase was paused in 2022 due to Russia's invasion of Ukraine. Resuming work in February 2023, the evaluation team developed data collection tools and prepared to gather data in Ukraine and Moldova in March 2023. The next steps in phase two are to analyze the data, write two evaluation reports, and conduct a virtual validation workshop. The final phase will involve rewriting conceptual frameworks to reflect the current realities on the ground along with CVR learning resources and virtual validation workshops.
The U.S. Department of State implements the CVR projects ME&A is evaluating through grant mechanisms with national and community-level partners. They vary in size, scope, and duration and cover a wide array of interventions, including training, internships, research, and development of new tools and models for:
Increasing accountability of parliamentarians to citizens and civil society
Strengthening the capacity of in-country minorities to advocate for and improve their social, economic, and political condition on a local and national level
Increasing capacity of human rights monitoring, particularly in regions outside capitals, to strengthen capacity of election observation and campaigning for popular participation in elections as well as initiate public debate on political issues by strengthening independent media reporting
Strengthening country civic and government responses to the needs of internally displaced persons
Strengthening broad-based civil society engagement in support of the human rights of lesbian, gay, bisexual, transgender and intersex (LGBTI) persons and developing and supporting allies among parents and families of LGBTI people nationwide
The U.S. Department of State awarded ME&A the task order under the Performance Management and Evaluation Services ) Indefinite-Delivery/Indefinite-Quantity (IDIQ) Contract. providing monitoring and evaluation services to regional, functional, and management bureaus at headquarters and overseas. ME&A is the prime contractor on two U.S. Department of State IDIQs covering two Functional Areas: Civilian Security, Rights and Stability, and Management Platform.