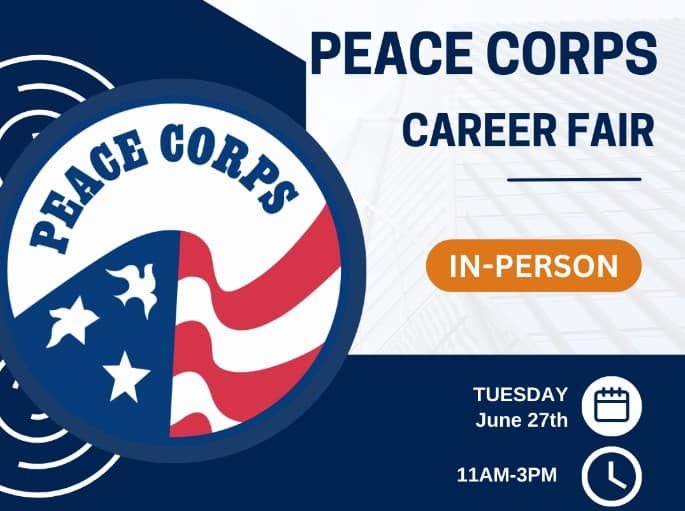 ME&A Seeks to Recruit Top Talent at Career Fair for Returned Peace Corps Volunteers
ME&A is pleased to recruit top talent at the U.S. Peace Corps' first in-person career fair at its new Peace Corps headquarters in Washington D.C. The career fair is Tuesday, June 27, 2023, from 11 a.m. to 3 p.m. EST.
"If you are a recently returned Peace Corps volunteer looking for your next career move or simply not sure what your next step will be, I hope you will stop by ME&A's booth and chat with me," said ME&A Vice President for Marketing and Business Development Loren Schulze, Ph.D. "I served in the Peace Corps in the 1970s in Columbia, and this experience launched my 50-year career in international development. It is always a pleasure to speak with more recent alum on their time in the Peace Corps and how best to leverage it moving forward."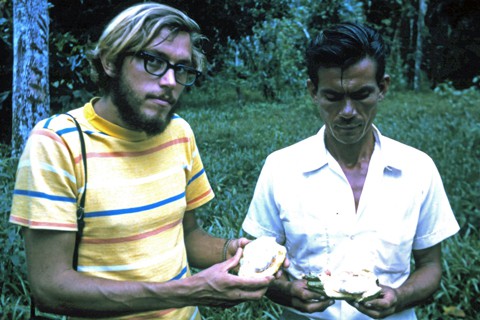 Dr. Schulze along with ME&A Director of Human Resources Lizette Laserna Salvador, ME&A Project Coordinator Alexander Keninitz, and ME&A Office Administrative Assistant Dulce Alanna Lejarde will staff the booth and discuss how Peace Corps experience provides an excellent background for ME&A's USAID, U.S. Department of State, and World Bank projects worldwide.
"I am excited to have the opportunity to meet wonderful professionals such as those attending this event," Ms. Salvador. said. "You can chat with me to learn about ME&A's job opportunities or ask me to share my experiences in international development. We can exchange information on your work experiences and career aspirations to gauge your career fit. Let's chat!"
ME&A has several vacancies and hopes to hire even more returned Peace Corps volunteers. Besides Dr. Schulze, ME&A's Chief Development Officer Lenoure Recanatini also started her career with the Peace Corps along with dozens of other ME&A employees and consultants over the past 30 years.
Returned Peace Corps volunteers can still register for the career fair here.