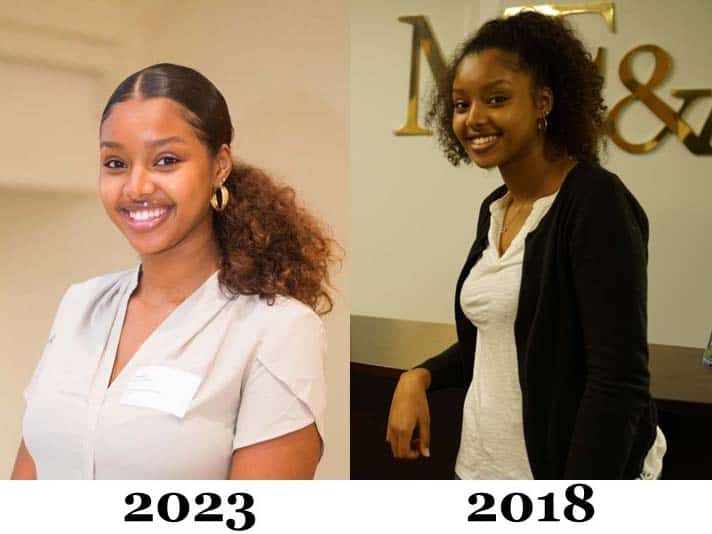 ME&A Summer 2018 Intern Joins Chemonics International After College Graduation
Chemonics International recently welcomed one of ME&A's summer 2018 interns as an operations coordinator.
Bezawit "Beza" Fekadu, who interned as an incoming senior at Sherwood High School in Olney-Sandy Spring, Md., was hired at Chemonics International in May after graduating from the University of Maryland, College Park, with a B.A. in Government and Politics with an International Relations concentration.
"Interning with ME&A played a crucial role in helping me land my current position at Chemonics International," Beza said. "Working at ME&A offered me the opportunity to apply and expand my knowledge in a real-world work environment, honing my skills and gaining valuable industry experience."
As an operations coordinator in a Chemonics International support division, Beza's responsibilities include financial management, administrative support to executive leadership, and implementing events that promote divisional cohesion. Chemonics International is one of the largest USAID contractors.
"The internship allowed me to establish connections and develop both my professional and communication skills, which have been instrumental to be able to succeed in school and navigate my new role," she said. "I am glad to have had this experience and appreciate the direction and guidance provided by ME&A qualified professionals!"