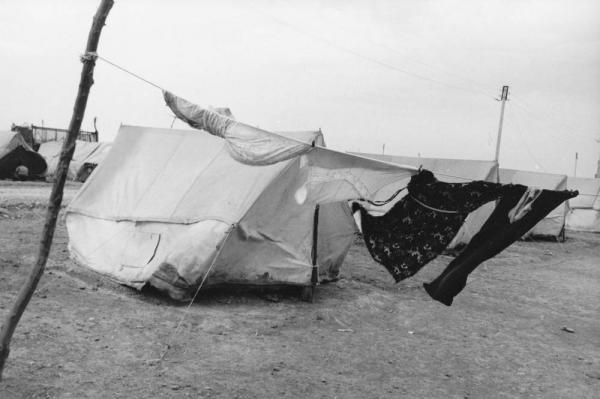 ME&A to Evaluate State Department Population, Refugees, and Migration Programs in the Caucasus
ME&A is starting an evaluation of programs for refugees and internally displaced persons (IDPs) in the Caucasus (Russia, Georgia, Azerbaijan, and Armenia) funded through the U.S. Department of State Bureau of Population, Refugees, and Migration (PRM).
The evaluation's purpose is to examine PRM programming from 2015 to the present to inform plans for next steps in the region and use lessons learned to make recommendations on how to best respond in similar displacement settings. PRM has provided humanitarian assistance in the Caucasus for more than 20 years but to date has not formally evaluated the programming it funds.
The up to six-month evaluation will consist of a field-based evaluation of humanitarian assistance programs for refugees and IDPs in Georgia as well as a comprehensive desk review and analysis of regional best practices for refugees and IDPs. The end result will be guidance to inform PRM programmatic and diplomatic decision-making on assistance for the most vulnerable persons of concern, promoting interim and durable solutions, and responsible programmatic disengagement in protracted situations.
The two-person evaluation team, comprised of a team leader and subject matter expert, will examine:
The qualities of successful programs providing humanitarian assistance and promoting interim and durable solutions to address the most critical humanitarian needs for the most vulnerable people
The effectiveness of PRM's pilot approach to funding
Whether PRM-funded partners appropriately assessed gaps in government humanitarian assistance
Best practices in implementing strategies of responsible disengagement in protracted situations to minimize disruption to services and maximize refugee/IDP self-sufficiency
More than 50 ethnic groups live in the Caucasus region with some 900,000 persons of concern living in Georgia, Armenia, and Azerbaijan. PRM's assistance to refugees and IDPs in the region contributes to U.S. foreign policy goals by providing life-sustaining support to the most vulnerable displaced populations in the region, thereby helping to avoid a return to armed conflict pending resolution of disputes.
The evaluation is a task order under a U.S. Department of State Performance Management and Evaluation Services Indefinite Delivery Indefinite Quantity (IDIQ) contract to provide monitoring and evaluation services to regional, functional, and management bureaus at headquarters and overseas. ME&A is the prime contractor on two U.S. Department of State IDIQs covering two Functional Areas: Civilian Security, Rights and Stability, and Management Platform.