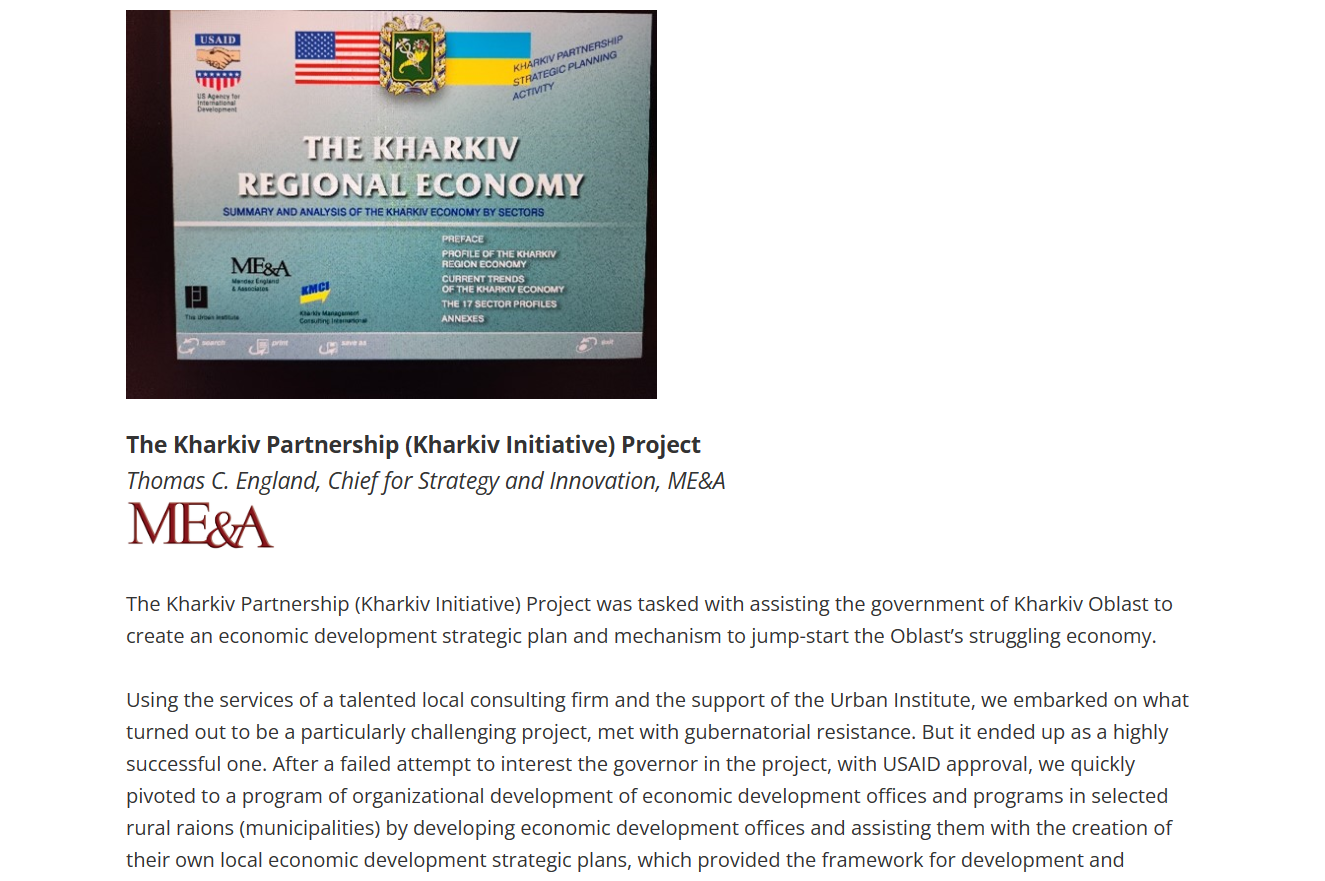 Professional Services Council Showcases ME&A's Work for USAID in Kharkiv, Ukraine
ME&A's work on the Kharkiv Partnership (Kharkiv Initiative) Project for USAID in Ukraine was recently featured in a Professional Services Council (PSC) compendium on U.S. assistance initiatives to Ukraine.
PSC developed the compendium of articles to highlight how PSC member companies are involved in supporting the Ukrainian government, civil society, agriculture, and the economy.
ME&A Chief for Strategy and Innovation Thomas C. England wrote the ME&A article on how ME&A, working with a local consulting firm and the Urban Institute, helped organize economic development offices and programs in selected rural raions (municipalities) and assisted them with creating their own local economic development strategic plans. A rural community nongovernmental organization promoting rural development became a model for a nationwide program.
"As a result of the recent and current devastation throughout Ukraine due to the Russian invasion, any existing local economic development strategies by localities and their partners must be revised based on these new realities," England concluded his article. "This process should begin now."
ME&A President and Chief Executive Officer Teresita Perez serves on the PSC Council of International Development Companies (CIDC) Advisory Board as England did before her for many years as president and chief executive officer. ME&A has also been one of the sponsors of PSC's annual Development Conference the past decade.