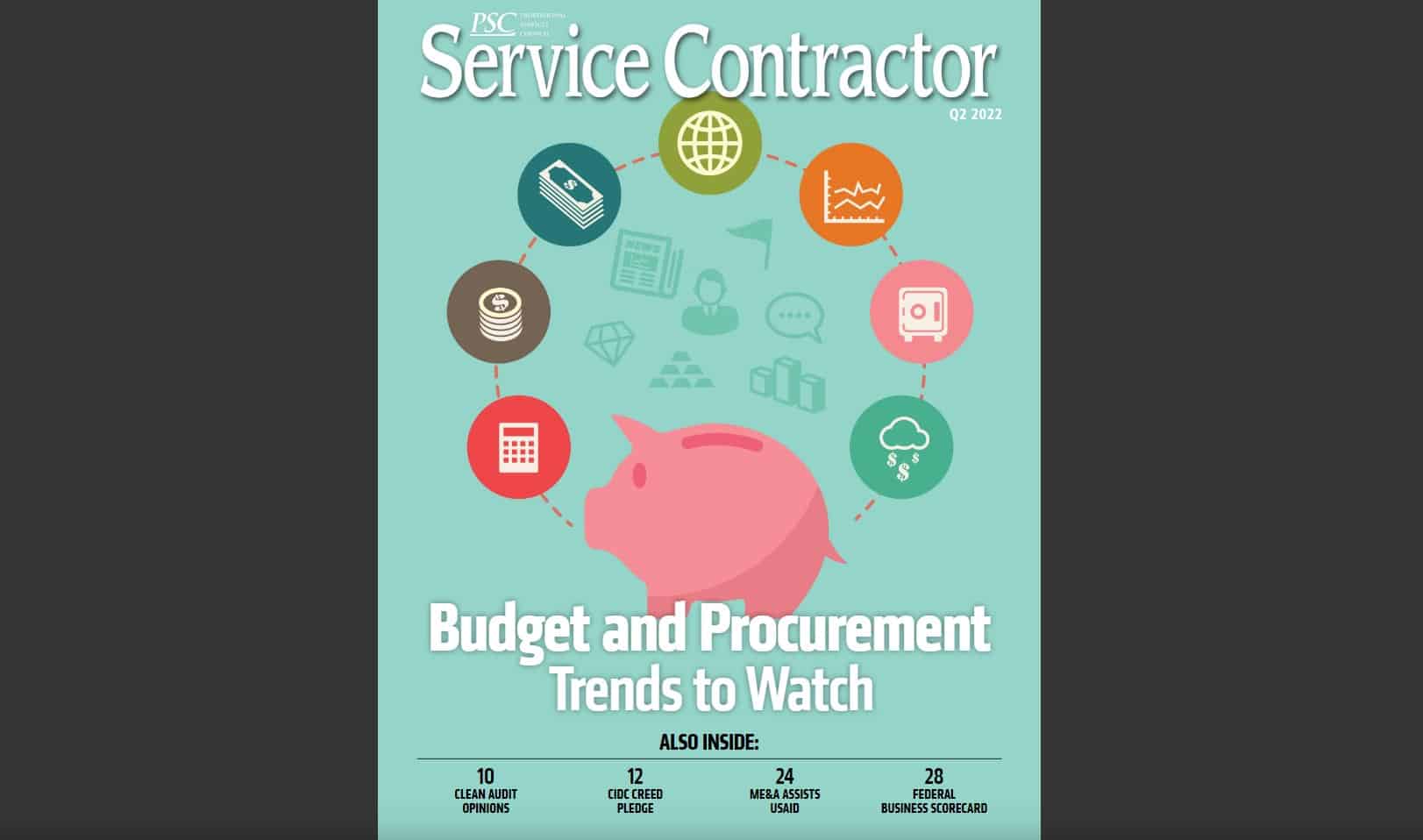 PSC Magazine Showcases ME&A-Led USAID Project in Bangladesh
ME&A's monitoring, evaluation, and learning work on behalf of USAID in Bangladesh was featured in the Professional Services Council (PSC) "Service Contractor Magazine" second quarter 2022 edition. The article, appearing in the print publication and on the PSC website, showcased ME&A assisting USAID celebrate its 50-year partnership with Bangladesh at a two-day portfolio review event.
PSC placed the article in its "Service Contractor Magazine" after running the article in its Council of International Development Companies (CIDC) June 9, 2022, "CIDC Now: International Development News" and featuring it on its website. Published quarterly by PSC, "Service Contractor Magazine" reaches more than 8,000 professionals across the federal services industry, including key members of Congress and agency leaders. "CIDC Now: International Development News" goes to about 750 PSC members and U.S. government agency officials who have opted into the electronic newsletter.
The article explained how ME&A assisted USAID/Bangladesh in putting on the March 30 and 31, 2022, portfolio review event, including handling all logistical arrangements and event facilitation, through the ME&A-led USAID Bangladesh Monitoring, Evaluation and Learning (BMEL) Activity. Run from Dhaka, BMEL is a $9.4 million USAID contract enabling USAID/Bangladesh to collect and use relevant data to achieve Mission development objectives, enhance the capacity of Mission staff members in learning and knowledge management, and enable evidence-based programmatic decision-making. USAID/Bangladesh awarded BMEL to ME&A under the U.S. General Services Administration Federal Supply Schedule 874, Professional Services Schedule (PSS/MOBIS).
ME&A President and Chief Executive Officer Teresita Perez serves on the CIDC Advisory Board as former ME&A President and Chief Executive Officer Thomas England did for many years before her. ME&A has also been one of the sponsors of the Development Conference 2021, an annual PSC event, the past decade.