Service Leadership Model: Turning the Hierarchical Pyramid Upside Down
The new service leadership model advocates that the leader who resides at the top of the organization works for those in its lower part. First advocated by Robert Greenleaf, founder of the modern Servant Leadership movement and the Greenleaf Center for Servant Leadership, it is a dramatic shift from earlier management and leadership thinking.
By turning the hierarchical pyramid upside down, the needs of the organization, clients, and business partners become the focus. The service leader approach promotes a group-oriented approach to analysis and decision reaching as a means of strengthening institutions and improving society. It also emphasizes the power of persuasion and seeking consensus over the old "top-down" leadership.
The nine qualities of a service leader are:
Values diverse opinions
Cultivates a culture of trust
Develops other leaders
Helps people with life issues
Encourages
Sells instead of tells
Thinks you, not me
Thinks long-term
Acts with humility
All service leaders share two fundamental beliefs about the people they lead. First, every person has value and deserves civility, trust, and respect; second, people can accomplish much when inspired by a purpose beyond themselves.
Service leaders engage in five practices that put these beliefs into action:
Clarify and reinforce the need for service to others: Service leaders educate the members of their team through their words and actions, and they encourage their people to set aside self-serving behaviors in favor of serving others.
Listen intently and observe closely: Service leaders really listen to their people, and they actively solicit their participation, their ideas, and their feedback. In time, they get to know the worldview of each one of their co-workers, and they tailor their leadership approach accordingly.
Act as selfless mentors: Service leaders know that by helping guide the people who work with them, they will help their co-workers learn vital skills, which will both improve their performance and improve them as people.
Demonstrate persistence: Service leaders realize that one or two conversations may not have the desired change in a co-worker's assumptions or mindset. So they are tenacious and invest whatever time it takes in order to educate and inspire service leadership practices in their team members.
Lovingly hold themselves and others accountable for their commitments: Service leaders know that no one is perfect and everyone makes mistakes—including themselves. With that in mind, they push for high standards of performance, service quality, and alignment of values throughout the team, and they hold themselves and their people accountable for their performance.
Today's service leaders should exhibit two types of leadership: transactional (ability to negotiate), and transformational (ability to bring about fundamental change). Service leaders should guide team members by identifying their roles and responsibilities for tasks at hand.
In addition, they should inspire team members to successfully complete their tasks for the good of the organization. Effective service leaders have vision. They motivate. They bring co-workers together. Most of all, they accomplish great things.
They must also develop integrity, honesty, and trustworthiness. A key success factor is getting members of a team to trust each other and trust the leader in order to work well with each other. When indecision or conflict arises and if the leader is considered to have integrity, the co-workers will accept his/her actions more easily. He/she will be regarded as having reached the decision that optimally serves the interests of the organization, and harmony should result.
Today's service leaders must possess the appropriate capability in organizational technology and business management. Those working on the tasks and the administration above them will respect them and have more confidence in their abilities to reach the appropriate decisions for the tasks. Basic management skills with capability in business management are a necessity. The tasks must be managed using effective management techniques, which are consistent with the organization's management style.
Service leadership requires more than a 40-hour work week, and interaction with and availability to many people in and outside the organization. To become successful today's service leaders must be "on top of their game" most of the time.
About the Author
Latest Posts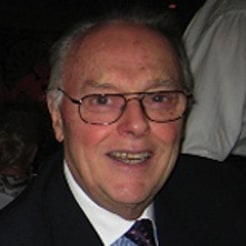 Vice President Emeritus for Learning Technologies Donald Smith, Ed.D, CPT, headed ME&A programs in learning, leadership, and performance enhancement. He stayed with the firm in his retirement, bringing more than 65 years of experience as a coach, designer, facilitator, evaluator, manager, educator, and organizational change architect in more than 50 countries.