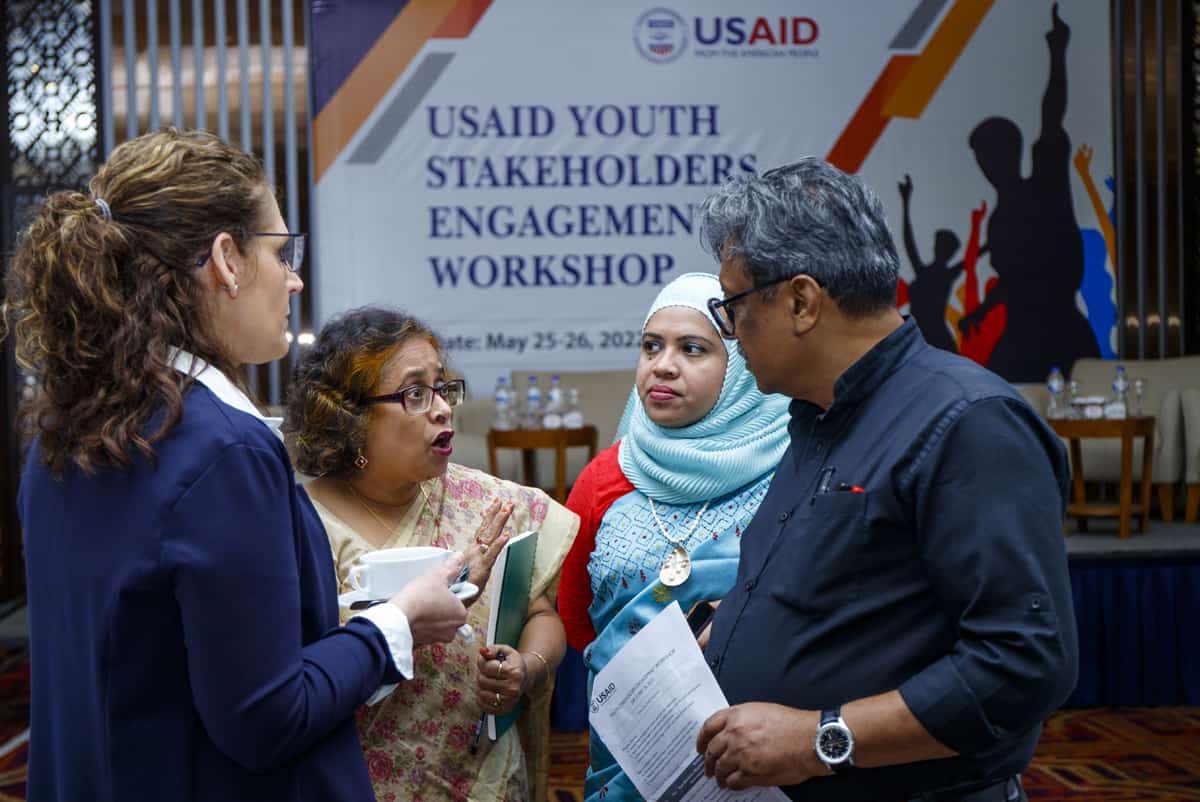 Stakeholders in Bangladesh Serving Youth Gather to Learn, Exchange, and Apply Knowledge
To exchange lessons learned for improving the effectiveness, sustainability, and impact of USAID programs in Bangladesh serving young people, the ME&A-led USAID Bangladesh Monitoring, Evaluation and Learning (BMEL) Activity recently held a two-day youth sector stakeholder engagement workshop.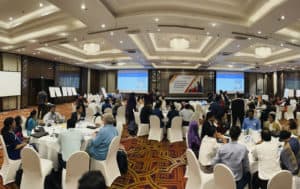 Over 140 representatives from a diverse group of stakeholders involved or interested in supporting Bangladesh's youth, not including educators, attended the event on May 25 and 26, 2022, at the Radisson Blu Hotel in Dhaka. The attendees included representatives from the Government of Bangladesh, USAID, UNICEF, British Council, World Bank, Asian Development Bank, and other international and national nongovernmental organizations. The event allowed stakeholders to reflect on their achievements empowering and building youth capacity as well as explore ways enhancing youth opportunities supports Bangladesh's development trajectory and aspirations to become an upper middle-income country.
The workshop also helped USAID/Bangladesh develop a comprehensive understanding of youth programs various Government of Bangladesh ministries implement along with others operated through donors, private institutions, and nongovernmental organizations. Mapping stakeholders and identifying synergies at the workshop helped forward BMEL's collaborating, learning, and adapting agenda on behalf of USAID, turning knowledge into action through strategic collaboration, continuous learning, and adaptive management. ME&A provided overall support for the event in the form of logistics, planning, facilitation, note-taking, and report writing.
The BMEL Activity, run from Dhaka, is a $9.4 million USAID contract enabling USAID/Bangladesh to collect and use relevant data to achieve Mission development objectives, enhance the capacity of Mission staff members in learning and knowledge management, and enable evidence-based programmatic decision-making. USAID/Bangladesh awarded BMEL to ME&A under the U.S. General Services Administration Federal Supply Schedule 874, Professional Services Schedule (PSS/MOBIS).