Tajikistan Safe Drinking Water Project – A Retrospective
Looking back, it is nearly a decade since we completed the highly successful Tajikistan Safe Drinking Water Project. Despite the significant dual challenges imposed by resource limitations and the difficult Tajikistan operating environment, the project met or exceeded virtually all critical indicator targets set out by the USAID Mission. Between October 2009 and September 2012, we helped provide more than 110,000 rural villagers across Tajikistan with safe, dependable, and sustainable potable water supplies. We also contributed to significant reductions in the incidence of water-borne diseases among the target populations, especially children.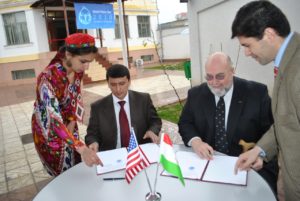 Our original objectives were to increase access to a sustainable, safe drinking water supply in rural Tajikistan through support for improvements in local government capacity, supply infrastructure, and community involvement in the operation and management of this infrastructure. Secondly, and perhaps more importantly in terms of sustainability, another objective became building capacity among local health officials, community leaders, and the private sector to promote key improved hygiene behaviors and associated products in geographic areas targeted for safe drinking water supply infrastructure.
The project targeted nine counties or "Raions" of Tajikistan: Hissor, Shahrinav, Tursunzoda, Rudaki, Khuroson, Vakhsh, Sarband, and Bokhtar and Faizabad, which had experienced the highest levels of water-borne diseases but had the lowest levels of donor assistance in the drinking water sector.
As I look back on my time in Tajikistan, the project clearly showed that with sufficient donor resources and efficient project management, it is possible to make substantial progress in achieving the key objectives of the Millennium Development Goals (MDG) in Tajikistan of increasing access to drinking water.
However, there remain substantial barriers to fully meeting the goal of increasing by half the number of people who have access to drinking water and sanitation services. The most obvious barrier is a lack of domestic fiscal resources. Jamshed Tabarzoda, the head of Tajikistan's housing and communal services, estimated in a 2019 press conference that 10 billion somoni (nearly $1 billion) are needed to provide the population of Tajikistan with clean drinking water. Currently, there is no obvious source of funding available at that scale. Further, to place the provision of such essential community services on a firm foundation, certain policy and organizational changes will be required as well. As of this writing, there appears to be a lack of consensus as to which policy model is most appropriate for provision of safe drinking water and sanitation in Tajikistan.
Clearly both the policy and fiscal issues will need to be resolved before all citizens of Tajikistan will be served with the adequate drinking water and sanitation services required for maintenance of good health and hygiene. In retrospect, it is most reassuring to know that the Tajikistan Safe Drinking Water Project did make significant, sustainable progress and that thousands of Tajikistan's citizens now lead a healthier and more productive life.
About the Author
Latest Posts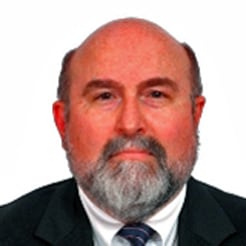 Duane Beard served as ME&A's chief of party on USAID's Safe Drinking Water Project in Tajikistan and the Clean Energy and Water Program in Armenia. He has more than 35 years of senior management experience including 18 years of international development experience in Eurasia. Mr. Beard is conversant in Russian and several other Eurasian languages and holds a Master's Degree in Regional Planning/Geography.