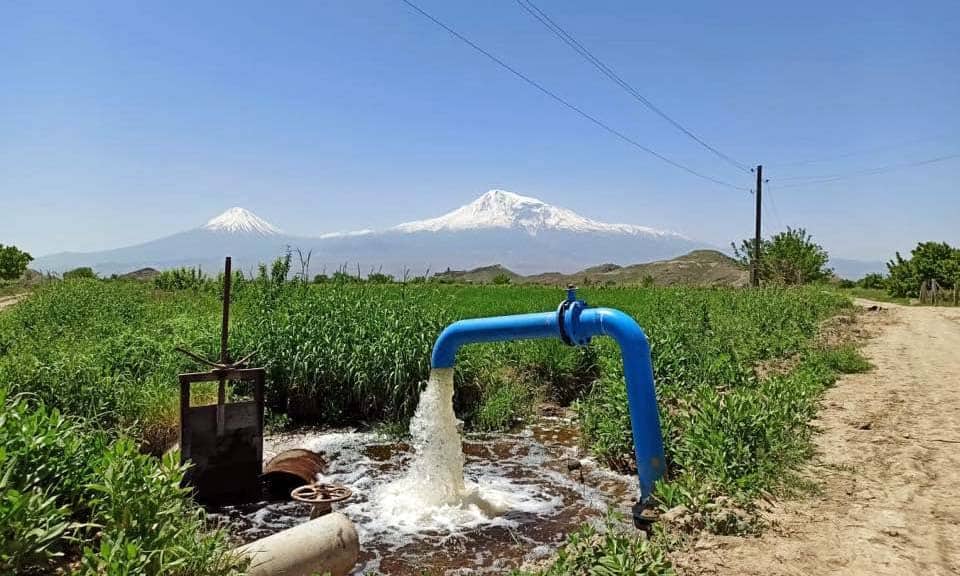 World Water Day 2021: Valuing Water in the Ararat Valley, Armenia's Breadbasket
Water is a valuable and finite source; it is life's most basic necessity. We need water to drink, clean, irrigate, generate electricity, farm fish, and just about everything else you can imagine. With ongoing population increases and the impact of climate change, the stress on global water resources is mounting rapidly. Unless humanity unites its efforts to value and care for its most precious resource, our planet could face the greatest disaster in human history.
With World Water Day approaching, ME&A showcases the collaboration between the USAID-funded Advanced Science & Partnerships for Integrated Resource Development (ASPIRED) project and its partners successfully promoting the value of water and protecting this vital resource. World Water Day, held on March 22 every year since 1993, focuses on the importance of freshwater.
Over the past five years, ASPIRED has benefited more than 33,000 inhabitants of the ancient Ararat Valley, saving over 13 million cubic meters of water and some 1,381 MWh of energy annually. It has also resulted in a GHG emission reduction of 2,585 tons per year.
"Every piece of land is valuable in the Ararat Valley. Without cultivation, the farmlands are gradually degrading," the mayor of the village of Hayanist said after the village implemented water reuse and irrigation improvements. "The project brought a tremendous benefit to the community and its residents because farming and livestock breeding are the only source of income for the local people. With access to water, people can cultivate land, make their living. When there is water, there is life."
The ASPIRED team has been working closely with key government stakeholders, community members, and the private sector to ultimately reduce the rate of groundwater extraction to sustainable levels. The project strives to reach this goal by upgrading water-related data systems, introducing energy- and water-saving technologies to water users, supporting legal changes, and coordinating actions with other stakeholders and partners.
"The Ararat Valley is our country's breadbasket. Many rural communities here already confront drinking or irrigation water shortages," ME&A's Chief of Party for ASPIRED, Magda Avetisyan, said. "As the water crisis in the region exacerbates, we need to rethink the ways we manage our country's vital water resources through effective policies, innovative technologies, and behavioral change both on the individual and public levels."
The ME&A-led ASPIRED project assists the Government of Armenia in developing consistent policy and technical solutions for a more regulated use of the nation's vital groundwater resources. ME&A was awarded ASPIRED as a task order under the USAID Water and Development (WADI) Indefinite Delivery Indefinite Quantity Contract.
About the Author
Latest Posts