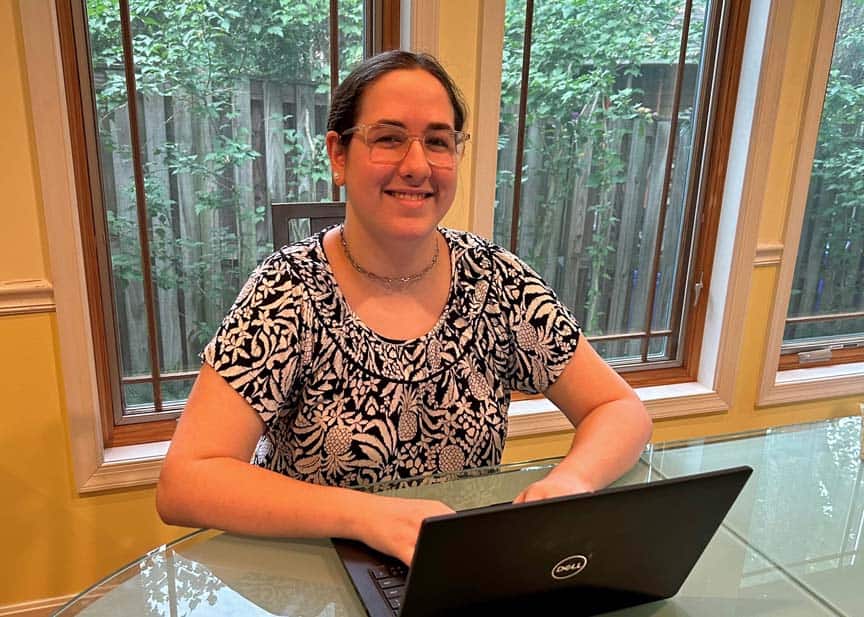 Employee Spotlight: 2023 Summer Intern Reflects on Her Experience at ME&A
An intern at ME&A, Inc. undertakes far more interesting and rewarding work than menial tasks. That is what I found during my time at ME&A under the direct guidance of the monitoring, evaluation, and learning (MEL) team. Despite a lack of formal knowledge in international development, my senior management instilled complete trust in me, welcoming me with respect as an intern.
My internship experience on a hybrid work schedule was fully engaging throughout an 11-week summer duration. I was exposed to the brilliant work conducted by the MEL team, who ensure successful assessments in multiple global partnerships. The MEL team's purpose is applying past evidence to new projects for future development, which covers multiple fields including finances, hiring, proposal writing, and more. As the team's newest member, I had the opportunity to become actively involved with multiple project agendas, discovering the inner workings of this field.
A current project the MEL team leads is an evaluation of voter and human rights within Europe and Eurasia for the U.S. Department of State's Bureau of Democracy, Human Rights, and Labor (DRL). Led by MEL International Development Project Manager Eema Masood, this project aims to increase the capacity for human rights monitoring in the region through data collection and analysis. Evaluations are being conducted in 26 European and Eurasian countries, including Ukraine, where ensuring civic autonomy is crucial now more than ever.
"The purpose of the project is to support promotion of transparency and accountability of local and national governments…in area of cooperation with the public." explains the project's technical proposal.
These evaluations reflect the most current global events. Work Ms. Masood assigned me included resume formatting and researching adequate candidates for overseas projects.
Another project the MEL team leads on behalf of the U.S. Department of State's Bureau of Population, Refugees, and Migration (PRM) focuses on evaluating the conditions of Syrian refugees being hosted in foreign countries. Its primary objective is assessing the difficulties of refugees' journeys to asylum for future improvement of their conditions.
"ME&A values the opportunity to contribute a small but essential piece in the response to a complex humanitarian crisis – helping inform the design of future livelihood programming for Syrian refugees." said ME&A's Senior Program Manager Christopher Coffman who is leading the project.
Although the focus is on refugees who fled war-torn Syria, PRM aims to assist all displaced people regardless of nationality. What I have completed for Mr. Coffman has included expense revisions for our freelance consultants abroad.
As a history major at Towson University, I understand the value of learning about the past to better shape both the present and future. Much like being a student, I am constantly learning at ME&A, gaining productive insight into the professional environment. The work I completed for my senior staff members requires a broad range of skills based on what the MEL team needs assistance with.
This internship gave me the opportunity to both expand on my previous abilities and develop new ones, such as using unfamiliar tools for researching local organizations to partner with internationally. I gained much confidence in my skills and my ability to adapt to the professional world, including with my new knowledge in international development.
About the Author
Latest Posts
Mira Levin-Antila is a rising junior at Towson University the fall of 2023 with a cumulative GPA of 3.78. She is pursuing a B.A. in History with a minor in Gender Studies. After interning at ME&A, she left to study abroad in Florence, Italy, to immerse herself in Italian culture and Renaissance history. Her previous summer work experience involved assisting teachers with children.