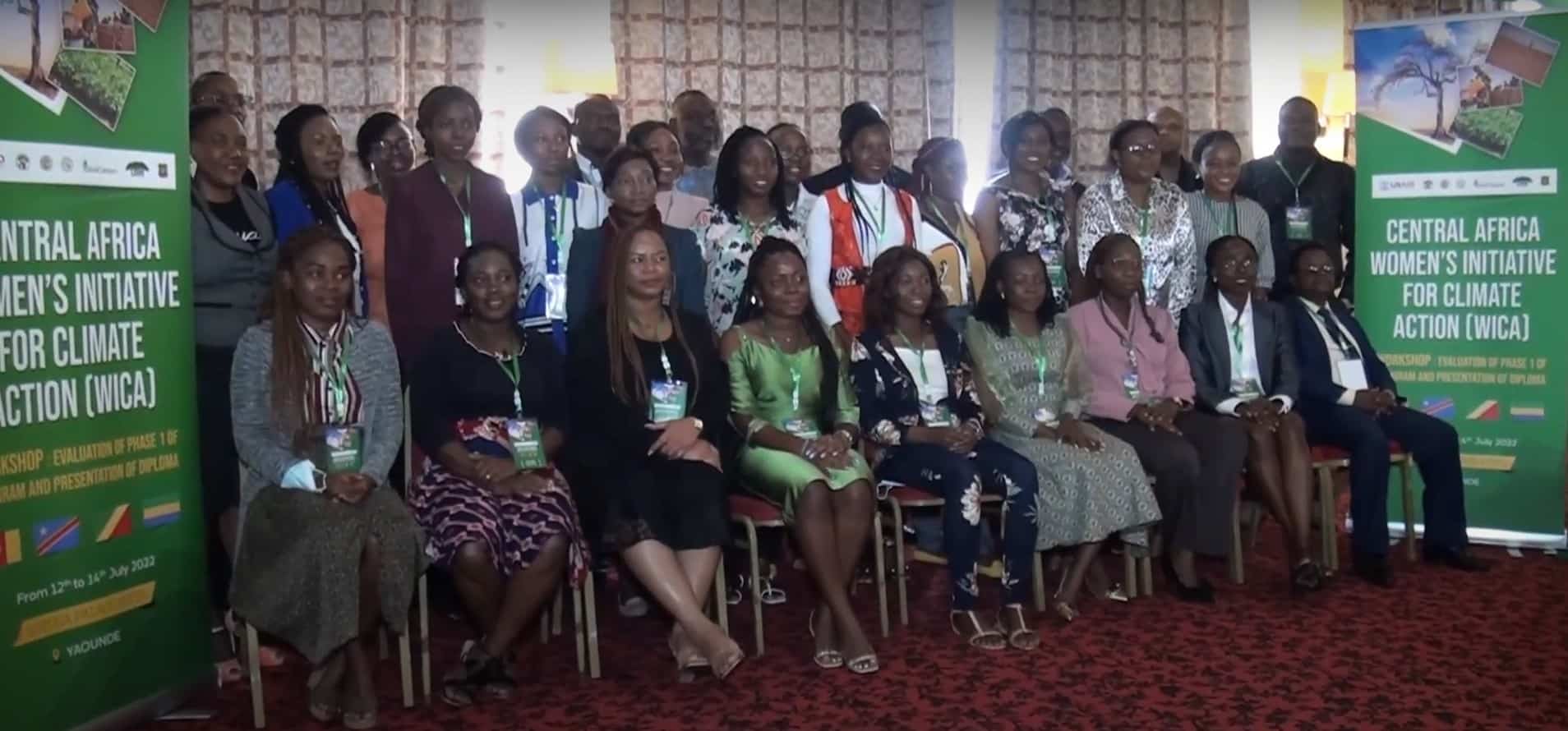 ME&A Develops Guidance to Address Gender Disparities in Forest Monitoring for State Department
The U.S. Department of State (DOS) Bureau of International Environmental and Scientific Affairs Office of Global Change (OES/EGC) recently awarded ME&A a task order to develop evidence-based guidance to address gender disparities in forest and carbon monitoring in developing countries.
DOS actively pursues gender equity and equality in climate change initiatives, particularly through programs like SilvaCarbon. SilvaCarbon, established in 2011, is an OES/EGC-supported interagency technical cooperation program involving five other federal agencies, including USAID and the U.S. Forest Service International Programs Office. Its primary goal is to enhance the capacity of countries to monitor, measure, and report on carbon in their forests. SilvaCarbon has had a notable gender imbalance despite some 1 billion women globally relying on forests for their livelihoods, contributing to household income and sustainable forest management.
Recognizing the importance of women in the field of forest and carbon monitoring, OES/EGC and supporting agencies began adjusting SilvaCarbon programming in 2019 to address challenges hindering women's involvement. Barriers include education, hiring practices, and societal perceptions of forestry as a male-dominated field.
Ongoing efforts to improve SilvaCarbon's gender-responsiveness include two major initiatives: the Women Initiative for Climate Action (WICA), a training program in several African countries, and the Women in Forest Carbon Initiative (WFCI), a mentorship program initially piloted in Vietnam, the Democratic Republic of the Congo, and Cameroon and later launched in Latin America. ME&A will evaluate the effectiveness of these initiatives – taking place after two to three years of ongoing gender-responsiveness efforts – to document and assess the effectiveness of these initiatives and provide evidence-based guidance for further improvement.
Under the task order, ME&A will conduct an ex-post evaluation of SilvaCarbon's gender-responsiveness in four phases over eight months. The first phase will involve a desk review, collaborating with stakeholders to gather secondary data and establish the evaluation methodology. The second phase will focus on training and retention, analyzing program retention rates and conducting in-person visits to selected countries to interview participants and stakeholders. The third phase will assess post-training results, documenting program outcomes and impacts for women who completed training. The final phase, sustainability and replicability, will involve analyzing data and developing recommendations for future gender-responsive programming.
Throughout the evaluation, a mixed-methods approach will be employed combining quantitative data analysis with qualitative methods, such as key informant interviews, focus group discussions, and online surveys. The goal is to provide a comprehensive understanding of the success and challenges of SilvaCarbon's gender-responsiveness initiatives, informing future strategies for inclusive programming that considers not only gender but also other disenfranchised groups, such as youth and indigenous communities.
OES/EGC awarded ME&A the task order under a DOS Performance Management, Evaluation, and Learning Services (PMELS) Indefinite Delivery Indefinite Quantity (IDIQ) contract, providing monitoring and evaluation services to regional, functional, and management bureaus at headquarters and overseas. ME&A is the prime contractor on two U.S. Department of State IDIQs covering two Functional Areas: Civilian Security, Rights, and Stability along with Economics, Environment, Science, Technology, and Health.