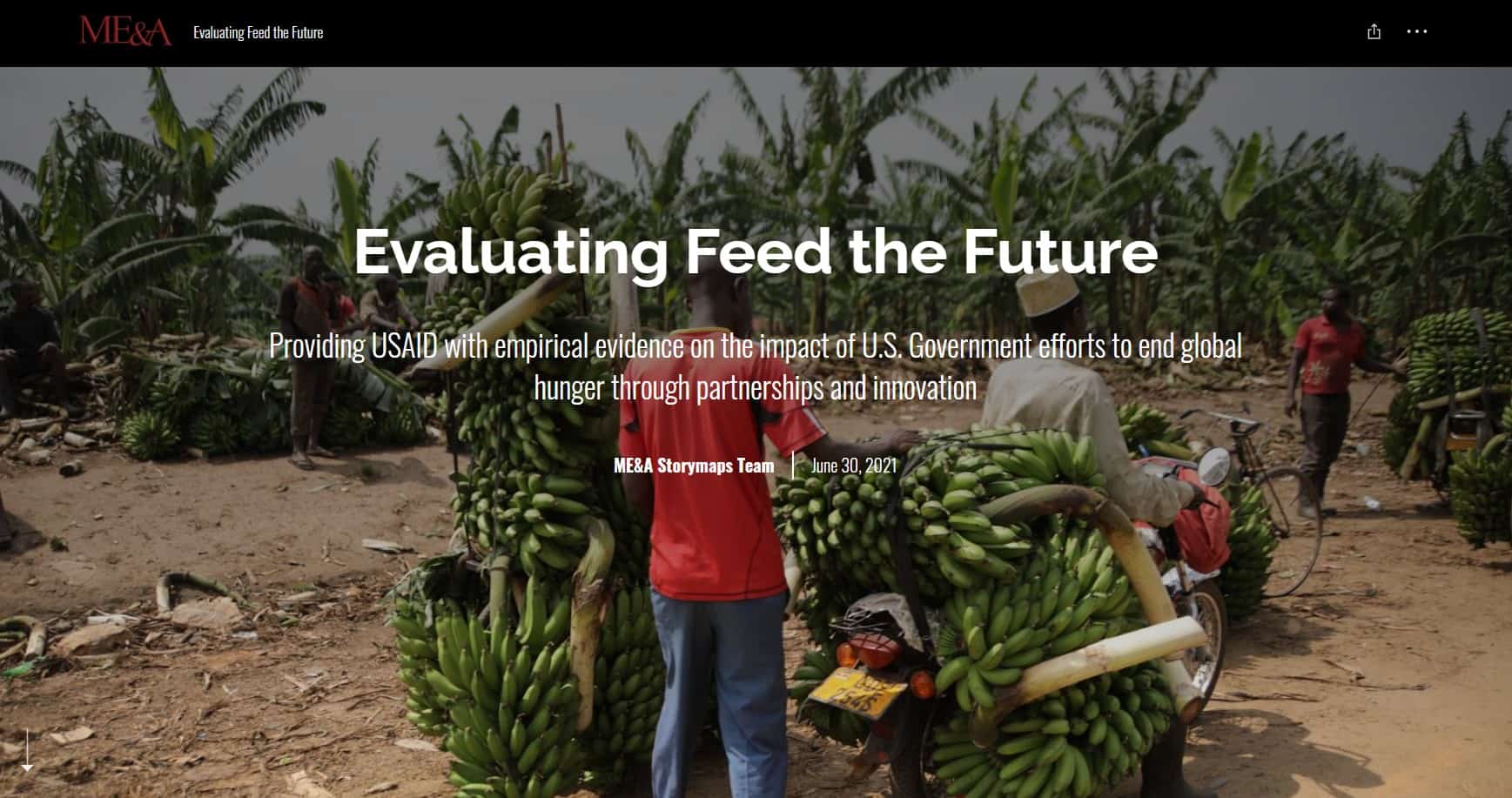 ME&A Turns to Storymaps as a Decision Support Tool
How ME&A's monitoring, evaluation, and learning (ME&L) work contributes to ending global hunger and food insecurity is charted in our new Esri storymap. Story maps harness the power of GIS maps and geography to illustrate spatial relationships with visual appeal. This new storymap charts the progression of the USAID-funded Feed the Future Global Program Evaluation for Effectiveness (PEEL) Project, which provides USAID empirical evidence on the impacts of U.S. Government efforts to end global hunger through partnerships and innovation.
ME&A also created storymaps about our USAID/Tanzania Data for Development Project and USAID/El Salvador Monitoring, Evaluation, and Learning Project (see here and here) as part of our effort to showcase storymaps as a decision support tool across all of our practice areas.
"Story maps provide a much more informative and visually appealing means to explain the reach and impact of ME&A's monitoring, evaluation, and learning work than simple lists of report titles. Story maps provide narrative, context, and information in ways a simple web site cannot," said Benjamin White, geospatial architect with ME&A's Digital Technologies and Research Unit (DTRU). "The DTRU uses storymaps and other vehicles, such as dynamic infographics, interactive maps, and statistical tools, to characterize the quantitative and qualitive value of development interventions."
The DTRU creates the storymaps with the support of ME&A's communications and knowledge management team and with input from our project teams. ME&A plans to expand the use of storymaps as a decision support tool in the months ahead.