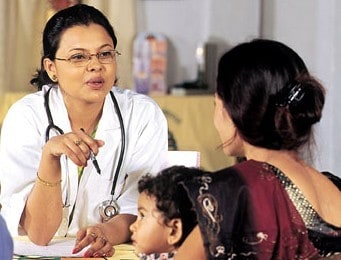 USAID Nepal Selects ME&A for HIV/AIDS Project Evaluation
The USAID Mission in Nepal awarded ME&A the mid-term performance evaluation of the Mission's prime HIV/AIDS activity, the Saath-Saath Project (SSP). The ME&A evaluation team traveled to Kathmandu on July 13 to conduct field work for approximately two months.
The goal of SSP is to reduce transmission and impact of HIV/AIDS and to improve reproductive health among most-at-risk populations (MARPS). SSP was designed to achieve five outcomes: 1) Decreased HIV prevalence among selected MARPs; 2) Increased use of family planning services among MARPs; 3) Increased Government of Nepal (GON) capacity to plan, commission and use strategic information; 4) Increased quality and use of HIV services; and 5) Strengthened coordination among all HIV/AIDS partners.
The primary objective of this midterm evaluation is to assess the performance of SSP from its inception in September 2011 through March 2014, as well as to provide recommendations for the future direction of the project. The audience for this evaluation includes: USAID, FHI 360 (the prime contractor), all 43 sub-grantees, project beneficiaries, and the GON.
Since 2010, ME&A has conducted more than 45 evaluations for USAID, MCC and the U.S. Department of State in over 25 countries worldwide.