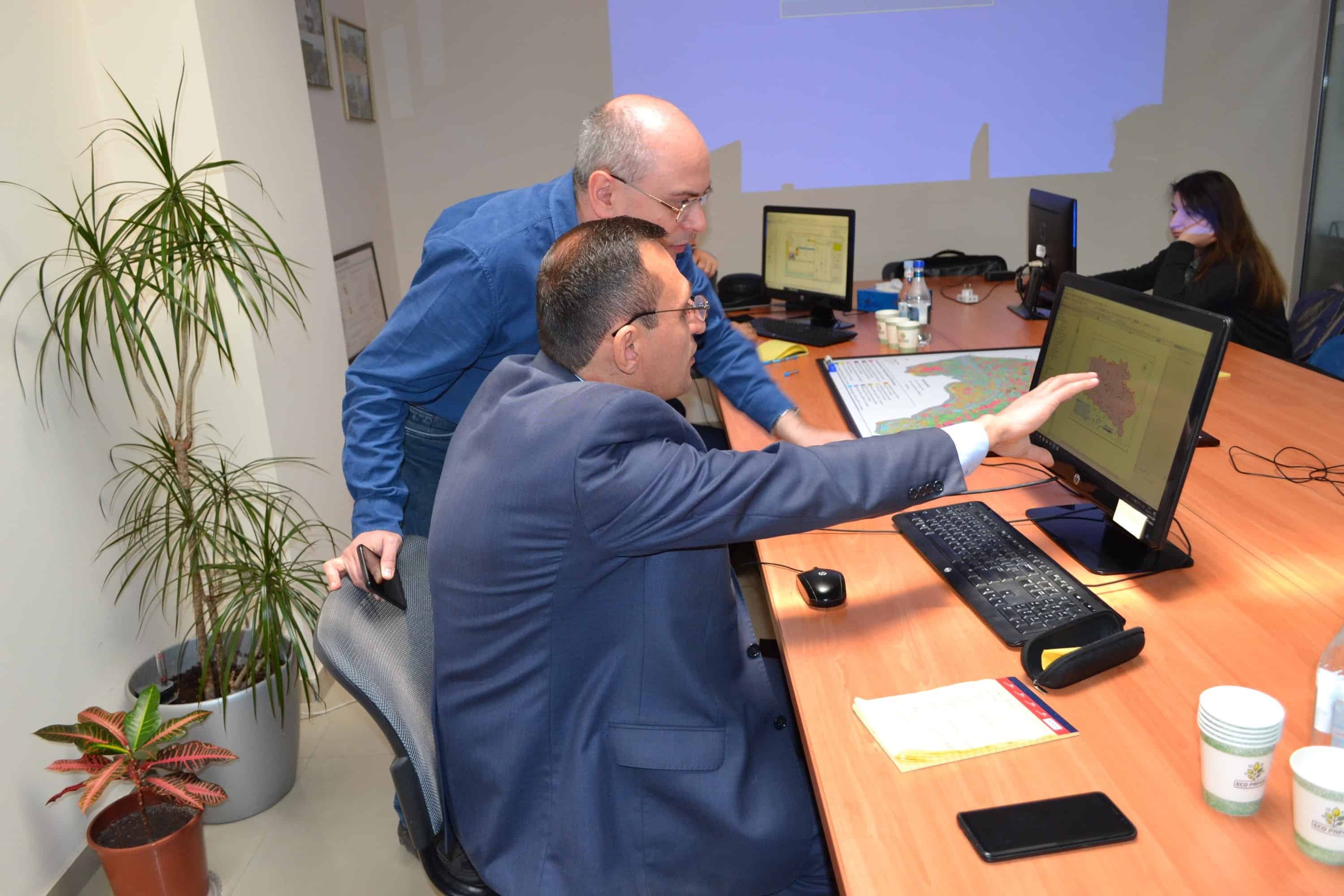 Making Better Decisions Using GIS and Contextual Tools for Mapping
Making better decisions using geographic information systems (GIS) and contextual tools for mapping was the topic of a five-day training last week under the U.S. Agency for International Development (USAID) funded ASPIRED Project.
ASPIRED completed the full-week training course on GIS mapping for the staff of the Water Resources Management Agency (WRMA) of the Government of Armenia Ministry of Nature Protection Friday, April 19. It was designed at WRMA's request as a follow-up to GIS courses ASPIRED previously conducted on hydraulic, hydrologic, and groundwater modeling. This training session improved the participants' skills in the practical use of GIS, namely working with Decision Support System (DSS) and various types of data and design of thematic maps, statistical data generation, data exporting, etc. The DSS for Armenia was developed through the ME&A-implemented USAID-funded Clean Energy and Water Program (CEWP) in 2015 and adopted by the Government of Armenia in 2018.
ME&A implements the Advanced Science and Partnerships for Integrated Resource Development (ASPIRED) Project for the USAID Mission in Armenia. Begun in September 2015 as a CEWP follow on, ASPIRED is designed to support sustainable water resource management and sustainable practices of water users at the core of the water-energy nexus through the use of science, technology, innovation and partnerships approaches. The goal is to reduce the rate of groundwater extraction in Armenia's Ararat Valley to sustainable levels. ASPIRED is a task order under the USAID Water and Development Indefinite Delivery Indefinite Quantity Contract.