Message from Our CEO: Applying Adaptive Management During the COVID-19 Crisis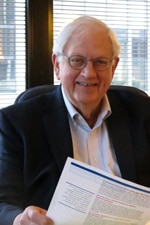 I enjoyed reading Don Smith's excellent blog post, "Overcoming COVID-19: Agility in a Time of Crisis," and it reminded me that USAID, ME&A's principal corporate client, has been emphasizing adaptive management as one of the basic elements of its program cycle. Managing adaptively through continuous learning is how USAID incorporates adaptive management into another of its mantras: the Collaborating, Learning, and Adapting (CLA) framework.
A framework designed for USAID itself in elaborating how it does business, USAID extends this framework to its implementing partners, like ME&A, by requiring us to incorporate adaptive management and CLA into the way we implement our projects that are, almost by definition, being carried out in countries whose political, social, and economic environments are prone to radical, swift, and often unpredictable change.
The onset of the COVID-19 pandemic has required us not only to excel in adaptive management of our overseas projects, but also to apply it to managing ourselves – our own organization. Small businesses, such as ME&A, have both advantages and disadvantages in this regard. Our chief disadvantage because of our size is a lack of resources – financial and human – compared to larger organizations. Our principal advantage, if we are adept in adaptive management approaches and techniques, is in our ability to change course swiftly, and if we are prudent, effectively to meet the challenges in our market, the dangerous environments in which we work, and other limitations forced upon us in doing business.
USAID defines adaptive management as "an intentional approach to making decisions and adjustments in response to new information and changes in context." Well, we were thrown a true curve ball with this pandemic, which has seriously impacted our projects throughout the developing world, and at the same time, our ability to function in the usual manner here at our home office in Bethesda, Md. We are responding in a timely and effective fashion to this challenge by adapting existing communications software and experimenting with new digital technologies and methods of service delivery. These include new ways of collecting and analyzing data for evaluations and monitoring tasks remotely, replacing the need to send experts overseas on assignment. We have found new ways of integrating our work, developing new communications and systems networks, and are relying upon the full range of talent inherent in our extraordinary staff.
These steps are just a few we have implemented so far as detailed in our corporate COVID-19 Preparedness and Project Management Plan. But the road to relief from the COVID-19 pandemic may be long, full of pitfalls, and in many ways exhausting. Meeting this challenge will not only require a full range of adaptive management techniques, but also more. It will require us to draw upon the perseverance, fortitude, and dedication to mission of all the dedicated professionals that I know ME&A has in abundance.
About the Author
Latest Posts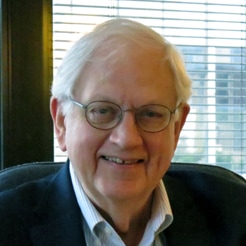 Thomas C. England, ME&A's Chief for Strategy and Innovation, has more than 40 years of experience in policy and management positions in both the public and private sector with specific expertise in international development programs. He is one of ME&A's co-founders and served as CEO and President, and as Chairman of the Board of Directors, for more than 30 years.