World Water Day 2022 Shines a Light on Groundwater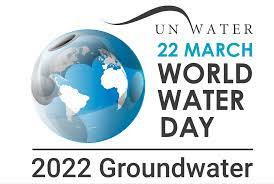 Today is World Water Day, an annual United Nations observance day on March 22 drawing attention to water conservation and the more than 2 billion people currently living without access to safe water.
This year's theme – "Groundwater: making the invisible visible" – was picked to highlight the impact of groundwater, which exists in aquifers and saturated zones beneath the land surface. Groundwater provides almost half of all drinkable water across the world, but only its impact is visible on the world above ground. The theme is meant to draw attention to the fact that since most people never see groundwater, they tend to not visualize it or think about it in terms of sustainable management, climate change impacts, or losses.
ME&A thinks about groundwater today on World Water Day as we do every day. We have advised and worked on many projects over the years dealing with groundwater with the USAID/Armenia Advanced Science and Partnerships for Integrated Resource Development (ASPIRED) Project a recent significant example. Earlier this year, we produced a storymap showcasing our work under ASPIRED to reduce the rate of groundwater extraction in Armenia's Ararat Valley to sustainable levels.
Here are links to some of our recent "News and Views" posts highlighting our work on important groundwater issues in Armenia and other places in the world: